Courtesy of Tami Inkley
Matthew Pellegrini
On a Tuesday night last year, Tami Inkley's 18-year-old son Matthew sent her a text that read, "I love you." She responded: "I love you more."
A few minutes later, he was shot in the head.
"This happened a year ago and I'm still numb," Inkley, a Ballwin resident, tells Daily RFT.
In recent weeks, she has been focusing her energy on the criminal case against her son's alleged killer, Kevin Beindorff, who has a hearing scheduled today in St. Louis. She's also trying to set the record straight after her son's death got national attention last year.
Why? Beindorff, 21 at the time, told police that her son had "asked to be shot."
The probable cause statement issued February 23 -- as Matthew Pellegrini, 18, failed to recover from the gunshot wound to his head -- outlined Beindorff's explanation. The document, full version on view below, said:
Defendant [Beindorff] was in a vehicle with his friend [Pellegrini] and another individual. [Beindorff] showed [Pellegrini] a revolver. [Pellegrini] told [Beindorff] to shoot him and [Beindorff] then raised the gun and placed it to [Pellegrini]'s head and shot him once. Victim [Pellegrini] suffered a gunshot wound to the left side of his forehead and died as a result of his injuries.
Because he had allegedly asked to be shot in the head, the story got a great deal of attention, which made the loss for the family all the more painful, says Inkley.
"This was never Matthew's fault. Matthew never asked for this," the 50-year-old mother says. "It's horrific as a parent to lose your child -- but then to have to defend your child's honor."
Now, she says, she has been told that the state prosecutor is likely to accept some kind of plea bargain today that could ultimately lead to a seven-year prison sentence for Beindorff. A spokeswoman for the St. Louis Circuit Attorney's Office declined to comment before the hearing, as did the public defender representing Beindorff.
Beindorff is facing charges of both involuntary manslaughter in the first-degree and charges of armed criminal action. Court records show that the state of Missouri, on behalf of the family, requested more time before the plea set for today -- a request which was denied. The judge, however, has agreed to delay sentencing.
Continue for more of our interview with Tami Inkley.
In the meantime, Inkley says she and her family will be crafting a formal "victim impact statement," that she hopes will encourage the judge to give a harsher sentence than seven years.
"As Matthew's mother, this is the only recourse I have to try to get him some justice. He's been slandered enough and he deserves justice," she says.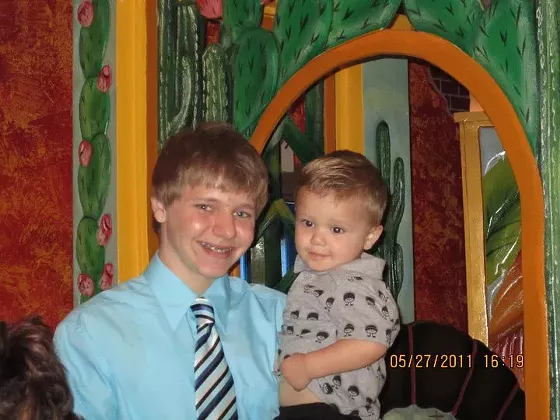 Inkley adds that she understands this must be difficult for the family of Beindorff. "I'm not even saying life [sentence].... I have compassion for the family. I'm sorry their son had no moral compass. I do have empathy."
But seven years, she says, is too short.
Her son had met Beindorff through mutual friends and had only known each other for a short while at the time of the shooting.
She vividly remembers when police showed up at her door and told her that her son -- who she had been texting earlier -- had been shot.
"It's something no parent should ever have to hear," she says.
Pellegrini liked to play sports and graduated from Marquette High School in Chesterfield prior to his death. Inkley says that her son's lungs, kidneys and other organs have since been donated -- which is what he wanted.
"Matt was a very loving kid," she says.
Continue for the more photos and for the full documents in this case.
Courtesy of Tami Inkley
Tami and her son Matthew.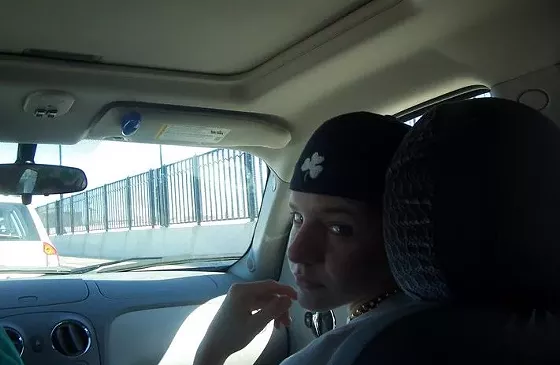 Continue for more documents.
Here's the original probable cause statement.
Here's an alert Inkley is sending around with her arguments.
Send feedback and tips to the author. Follow Sam Levin on Twitter at @SamTLevin.