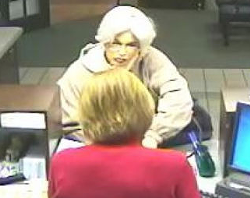 This week, St. Louis County police charged a Fenton woman who allegedly walked into a smoke shop with a knife, asked for cash -- and then settled on a measly $7.50 in tip jar coins. Not really worth all the trouble, if you ask us. But the bizarre incident got us thinking about the craziest bandits in the area -- the ones who wear costumes, the ones who do a really bad job and the ones who just won't give up until they're caught.
From Spider-Man to the Granddad Bandit, the stories in Daily RFT's crime archive offer a large supply of strange bandits, and we've assembled below the top ten weirdest ones from recent years.
Apparently only one of Amy Zielinski's three robbery attempts on December 1, 2012 actually succeeded -- with the help of a "handgun" pressuring BP Amoco employees in Madison County to hand over cash.
Her other robberies later that day, however, weren't as smooth -- and once she was caught, police secured her weapon of choice in her car: a toy handgun.
Or as we thought he should perhaps be renamed once we saw his mugshot at the time, "The Guy Who Stares Into Your Soul Until You Hand Over the Money" Bandit. Has a certain ring to it, no?
St. Louis County Police arrested Byron Gullion, 35, after a string of thefts. He got the "logo bandit" name after he allegedly was robbing places while wearing clothes with logos, making him standout from the regular ole' ski-mask-over-face kind of bandits law enforcement usually encounters.
Continue for more Missouri bandits.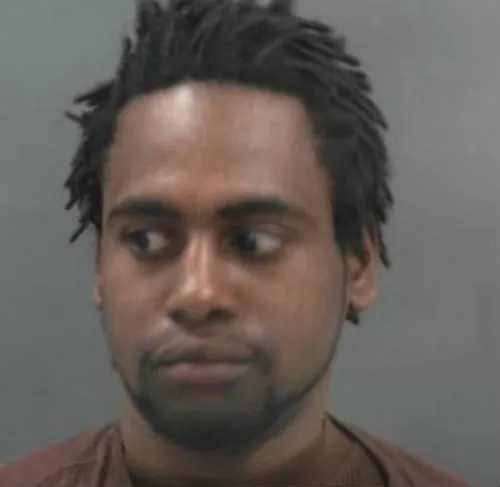 James Duke, 28, didn't get a whole lot from two January robberies -- but his tactics apparently suited him well, at least in the beginning. Armed in women's clothing and with a long-barreled gun, police say he snagged a total of $316.
The outfit, however, made it pretty easy to connect him to other robberies once he was caught.
No, Isadore Glover, 21, was not a journalist desperate for cash. He did, however, fall victim to an exploding ink device after he forced a North Grand Boulevard bank to give him $240.
And witnesses soon after apparently saw him trying to get rid of the stained money -- not quick enough.
Continue for more Missouri bandits.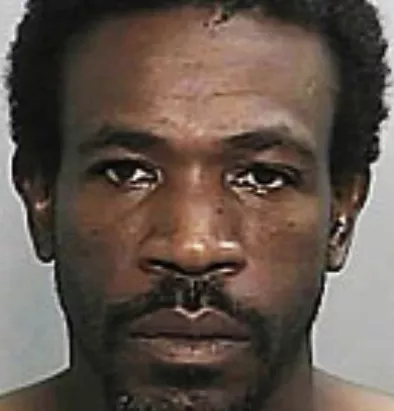 Maurice Penny, Sr. asked a bank teller for money -- but he asked very, very nicely.
Such was the bizarre argument of the Columbia man's public defender, who made the point of saying the note was in no way a threat. Just a demand. A very polite demand for money. Normal!
Other proof that he's just a nice guy? His escape ride was a bicycle. (He didn't make it far).
5. Leaving Key Evidence Behind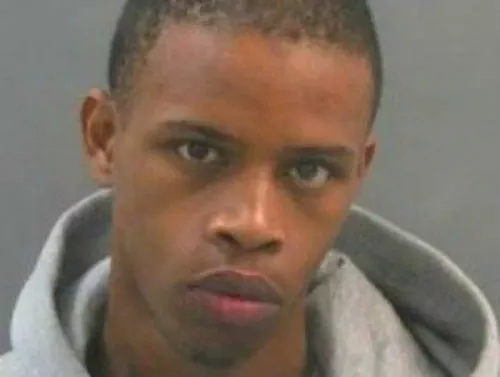 After 25-year-old Donovan Whitt and a friend robbed a gas station in the Carondelet neighborhood, he may have been forced to break into his own home.
That's because, police say, he accidentally left his keys at the scene of the crime. He did not come back for them -- but that didn't stop police from tracing them to him and making a swift arrest.
Continue for more Missouri bandits.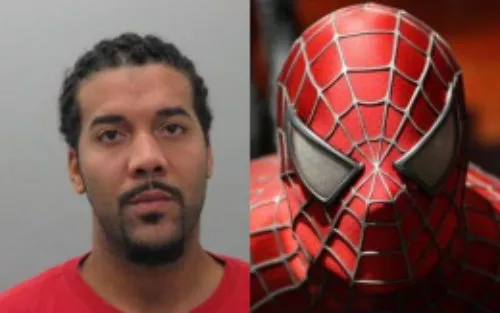 If you're going to rob a Domino's deliveryman -- and it's apparently a popular thing to do in this town -- you might as well show up in costume. Stand out from the crowd, right?
That's what Richard D. Whitehead, 31, did when he decided to scare his victim with a Spider-Man mask. With great robberies comes great jail-time.
It's a slightly different kind of bank than the average heist location.
A mystery robber, police say, was able to successfully steal from a "blood bank" on Delmar Boulevard. After the incident, the bandit/vampire remained on the loose. And people should be afraid -- next time, the robber choose to be more direct.
Continue for more Missouri bandits.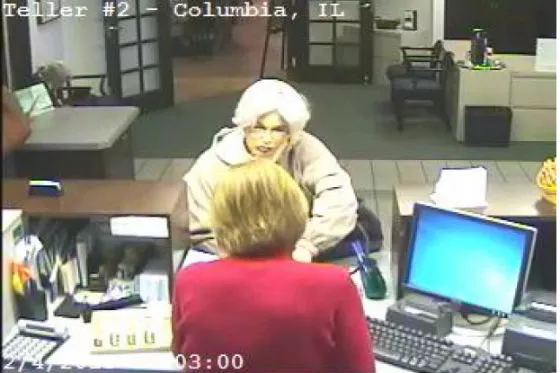 A confusing costume is the key to a confused police department. Such was the case with a bank robbery executed quickly and quietly by an individual with red lipstick and a grey wig.
Columbia officials originally identified this person as "believed to be female," then as a grammatically incorrect "they" -- and in a subsequent press release, gave up altogether and said the gender of the suspect was "unknown." But police would still like tips if you have any leads!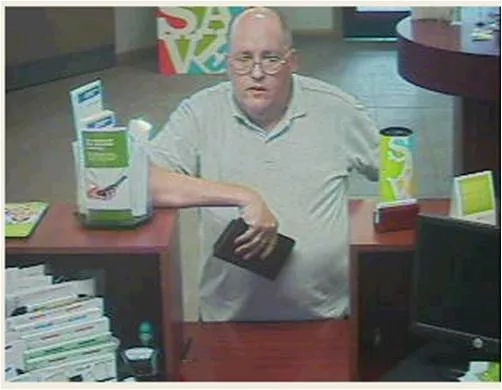 This guy really is like the grandfather of all crazy Missouri bandits. In 2010, after he was suspected of robbing literally dozens of banks, St. Louis FBI held a press conference and officially gave him the granddad nickname.
Why? He's nice, polite -- and really good at stealing money.
Send feedback and tips to the author. Follow Sam Levin on Twitter at @SamTLevin.