"I told her not to put her finger on the trigger and boom!"
This was a direct statement Springfield resident Darrell Smith, 26, allegedly gave police when trying to explain why he shot his 23-year-old girlfriend Kimberly Walker in the head in December. According to new documents released this week, on view below, Smith gave police a lengthy, at times, inconsistent, account of the shooting that ended up killing his girlfriend.
"I was showing her how to use a gun and it wasn't unloaded," Smith reportedly said.
Are law enforcement officials buying his story?
A probable cause statement says that Smith's confusing account of the incident in many ways does not line up with the findings of medical personnel.
And on Monday, the prosecuting attorney of Greene County formally charged Smith with several counts related to the December 30 shooting.
The "defendant knowingly caused the death of Ms. Kimberly Walker by shooting her," the official second-degree felony murder charge says. Smith is also facing charges of armed criminal action and unlawful possession of a firearm, due to his .38 revolver handgun that he used to allegedly kill his girlfriend. He was also convicted of two felony stealing charges prior to this incident -- in 2005 and 2008.
What happened on December 30?
At around 5:30 p.m. on 1032 East Cherokee Street in Springfield, officers responded to a report of a shooting and found Walker on a porch with a gunshot would to her head, police say. She was transported to a nearby hospital, where she died the next day.
Officers also found Smith whose shirt, hands and arms were covered in blood, police say. He had reportedly stopped at a neighbor's door and screamed, "Help me!" -- telling the resident that his girlfriend was accidentally shot.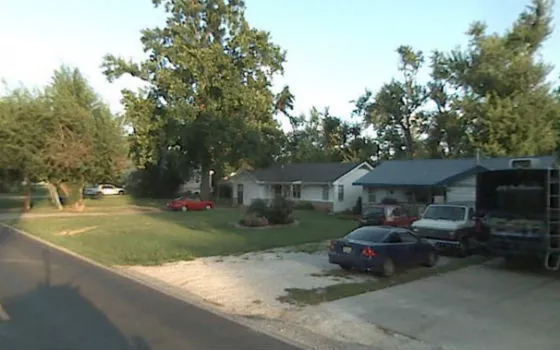 Another resident told police that Smith told her "he was trying to show her how to use a gun, and he thought she unloaded it. He said it went off."
Continue for more on the shooting and all the documents in this case.
When he was briefly detained, Smith allegedly made the "spontaneous" statement, "I told her not to put her finger on the trigger and boom!"
The probable cause statement goes into great detail of Smith's account of the shooting -- and how it doesn't align with the autopsy. For example:
Smith's description of where Walker was seated and positioned did not appear to be consistent with information received from the emergency room doctor who examined and treated Walker upon her arrival at the hospital. Medical personnel advised the wound path found during an examination of Walker indicated the projectile entered the left side of her forehead and traveled in a downward angle toward the area near the right ear and did not exit. Medical personnel's description of the wound path or projectile path did not appear to indicate it was possible Walker could have suffered the wound path or projectile path if Smith and Walker were positioned in the manner Smith described when the firearm discharged.
Smith remains in a Missouri Department of Corrections prison with bail set at $500,000.
Here's the probable cause statement.
Here are the formal charges.
And the bond information.
Here's the initial police alert from December.
On December 30, around 5:30 p.m., the Springfield Police Department responded to 1032 E. Cherokee in reference to a 23-year-old female with a gunshot wound to the head. The female was transported to a local hospital where she was pronounced dead at 11:17 a.m. today. The female has been identified as Kimberly E. Walker of Springfield. Walker's live-in boyfriend, Darrell L. Smith (26 years of age) has been arrested on Probable Cause in reference to the shooting and is currently in custody at the Greene County Jail.

The investigation is ongoing and more information will be released when available. An autopsy will be conducted later in the week. Walker's next of kin have been notified.
Send feedback and tips to the author. Follow Sam Levin on Twitter at @SamTLevin.