Alexis Hitt / RFT slideshow
Pride in Tower Grove last year.
Having outgrown its home in Tower Grove Park, PrideFest officials announced last year that it would be moving the festivities to downtown St. Louis, sparking some resentment from those in the neighborhood that didn't want to lose the parade.
And in their own way, they won't.
Angelo Olegna, 27, is spearheading an effort to keep Pride in Tower Grove and is now in the process of securing approvals and making concrete plans for festivities that will happen at the same time as the downtown event in June in the parade's original location .
"Everyone is confident that this is going to happen," Olegna tells Daily RFT. "We will grow it organically...and keep the tradition going?"
What are they planning?
Tower Grove Pride is having a kick-off event of sorts this weekend at the Missouri Botanical Garden -- where folks will come in beach-party clothes and swim suits, hang out in the Climatron and pretend it's not winter.
This beach party has happened in the past, but Olegna tells us they are using it to promote the Tower Grove Pride plans and get more people involved.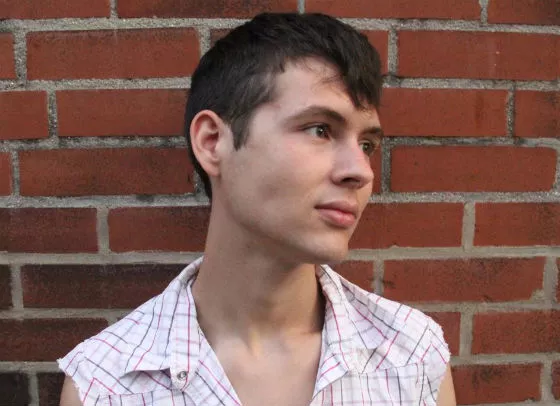 Courtesy of Olegna / Photo by Vincent Haynes
Angelo Olegna
Just after the move to downtown was announced in December, Olegna made a Keep Pride in Tower Grove Facebook page to try and pressure organizers to change the plan.
"Unfortunately, it just didn't work out," says Olegna, who is the promotional manager at City Diner. "But we are doers.... So we mobilized and tried to spread the word."
Now, he says he is collaborating with around nine other people to keep some festivities alive in Tower Grove -- which involves coordinating events with the local businesses and securing permits and spaces in the park.
The events will be on June 29, the same day as PrideFest, he says, because the park had originally reserved space for the parade that day.
"We are hoping people will attend both," he says. "I don't want any antagonism.... We are just focused on pride-themed events in our community...and doing it our way."
He adds, "It's going to be very different from what's happening downtown."
Olegna says they are working on having a diverse range of music, entertainment and programming that suppors local businesses, artist and vendors.
He says he is working alongside people who are knowledgeable about getting various city approvals and going through the necessary steps to actually make this happen.
"We are scrambling a little bit, since we weren't given a huge amount of notice," he says, "But I think we are going strong."
In coming weeks and months, he says they will be doing more fundraisers and promotion.
Keeping pride alive in Tower Grove is important to him on a personal level, he adds.
"I'm gay and I also love my community," he says. "I don't want to have to choose between being part of the gay community and being a part of the community I live in, with all the diversity."
Send feedback and tips to the author. Follow Sam Levin on Twitter at @SamTLevin.