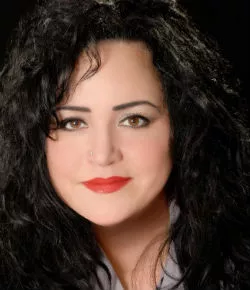 Courtesy of Wild
Kelly Wild
Last week, we told you about the backlash local filmmaker Terry Artis was facing for his movie Bootlicker, screening at the Tivoli Theatre today. Part of the controversy stemmed from a flyer for the movie that depicts Mayor Francis Slay as some sort of slave master towering over his black supporters or "slayves."
This is not the only complaint he is receiving.
St. Louis musician Kelly Wild, who collaborated with Artis many years ago, is less than pleased that her copyrighted music appears in the film's trailer -- and her name is listed on the movie's "original soundtrack."
"I don't want my name attached to this in any way shape or form," she tells Daily RFT.
Is Artis going to comply with her requests -- or will she take him to court?
For a quick background, we first wrote about this film in the context of the increasingly contentious race for mayor of St. Louis. Artis, the president and publisher of RiverCity Xaminer, an online black news organization in St. Louis, has formally endorsed Lewis Reed, the president of the Board of Aldermen hoping to oust long-time mayor Slay in the upcoming March primary.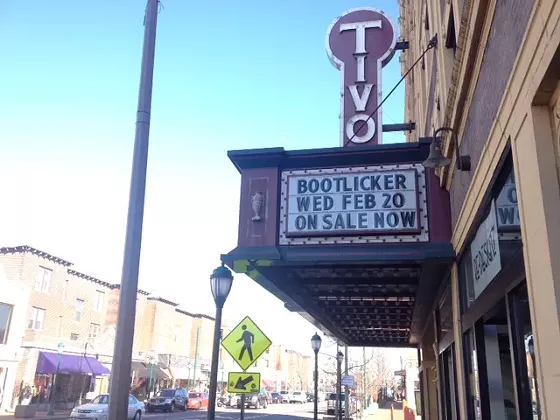 Sam Levin
Current sign at the Tivoli promoting Bootlicker.
Reed's opponents have pointed out that the candidate's support has often come from controversial figures -- and Artis is no exception. (The Reed camp, however, notes that he has absolutely nothing to do with this film or the slavery flyer).
The film is showing tonight at the Tivoli, which he rented out for a one night only screening.
It's unclear how exactly the film, which Artis says is a documentary he has been working on for some time, portrays Reed or Slay, but it seems pretty low-budget, at least based on its trailer:
This footage just so happens to feature the music of Wild, who says she hadn't talked to Artis for many years and that he never asked his permission to use her songs.
She recently stumbled on the trailer after seeing Artis promoting the film on Facebook.
"I could hear my music and I'm like, 'What is that?'" she says. "Three of us wrote that music over ten years ago."
Continue for more of our interview with Kelly Wild and response from Terry Artis.
Wild, who has a local band called Trixie Delight, explains that she, Artis and one other musician worked on some songs together awhile back. She says she wrote the lyrics and melody and did vocals for an album called Open Eyes, which included a song with the same title.
The CD was presented as her project at the time, and since she noticed Artis has been using it, she went and found copyright information online, which shows that she has rights to the music, alongside Artis and their other collaborator.
"I didn't know what to do. I'm just a musician -- I don't have money to get a lawyer," she says.
Wild says she sent him a polite message on Facebook asking him why he was using her music and she says he responded saying that he was sorry he didn't ask and was just trying to get sales for their music.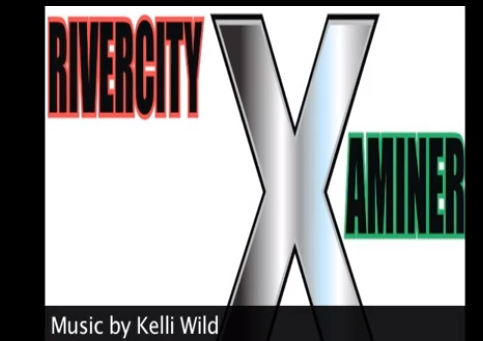 via YouTube
Screenshot of the trailer mentioning Wild without her permission.
"It sounded kinda like BS to me," she says. "I have all my CDs.... I just was kind of floored by it."
After looking into it further, she realized that in some places he was putting her name along with the project as a writer of the "original soundtrack."
She says she didn't want her name or her music attached to the project -- but Artis, she claims, stopped responding to him. She has since sent him a more formal, slightly less polite letter, making the request very clear. It's on view below. She says they never gave him the rights to master anything.
Screenshot of Terry Artis' website where he is promoting the film.
Wild says she is considering suing if he screens the film with her music.
"I don't want my name attached to this piece of art for the rest of my life," she says.
For his part, Artis tells Daily RFT that this is a non-issue, that he does have rights to the song -- and that it is only used in the trailer, not the film.
"She's claiming that it's hers -- that is not correct," Artis says. "It was recorded at my studio." (Wild, however, says his "studio" was a "pro tools rig" he barely knew how to use in his child's playroom).
Artis adds, "We all recorded it together...and it's not in the film at all.... She doesn't know what she's talking about."
Continue for a copy of the full letter from Kelly Wild and the original flyer that sparked controversy in this case.
Here is Wild's letter in full.
Terry - I just went to your Kickstarter page and saw that you are calling Open Eyes the original movie soundtrack.... I call bullshit! This CD was NEVER meant to be a soundtrack to a film about racism!

You didn't ask permission from myself or Mark before using it.

As you attack other peoples character - what does taking our music say about yours?

I work in the city doing gigs - for the city - I don't want my name or my voice anywhere in your movie. Period.

If this written notice isn't enough - I will get my lawyer involved - put a cease and desist order - and your movie will be showing at the Tivoli with no "soundtrack."

My anger is not from the subject matter of your film - my anger is from your thinking YOU own that music exclusively and have the right to do what ever you want with it. And putting my name in/on something this controversial without even consulting me.

My lawyer is already in the know - has seen your Facebook, kickstarter, heard your interviews.... I am very disappointed in your lack of common courtesy in reaching out to Mark and me, to ask if it would be okay.

I suggest you get writing some new music that isn't over 10 years old - and use THAT in your film.... if you want it to have a soundtrack at all.

Wouldn't your credibility be challenged if all of these media outlets heard that you were using music that is owned by other people as well as yourself - without asking their permission to use it? I have many contacts in the local media who might be interested in this twist in the "Bootlicker" story.

Bottom line - you do not have my permission to use my lyrics, vocal, melodies, or name in your movie. Remove them.

This is the last time you will hear from me personally on this matter.
And here's the controversial flyer that first made headlines.
Send feedback and tips to the author. Follow Sam Levin on Twitter at @SamTLevin.