Comedic erotica novelist Alice Clayton enjoys pickles, Bloody Marys, and "a good pounding."
Update 2:38 p.m.: Alice Clayton called us hours after this post was published to share some exciting news: She's signed with Simon & Schuster. The publisher acquired her three previously published books and the fourth one that she is working on now.
Erotic novelist Alice Clayton doesn't write your typical, love-at-first-sight romance novels, with sex on the beach and meaningful eye contact. Her characters worry about their unshaven legs, and one gets pooped on by a seagull before she ever gets the chance to have a roll in the sand.
"For me, real life is the cat throws up on the floor in the middle of it," Clayton tells Daily RFT. "You get shit on by a seagull, you absolutely do. The dog starts howling, the kid's knocking on the door. And if you can keep going, that's a keeper. That's adult romance."
Clayton, who is based in St. Louis, has published three novels in the comedic erotica vein, and is currently writing her fourth. In her spare time, she's also working on a travel show concept called Have Boobs, Will Travel.
Her first two books are installments of the Redhead Series which follow the love life of a ginger-haired cougar named Grace who falls for a much younger actor, Jack. Clayton's November 2012 release Wallbanger centers around Caroline, a sex-starved interior designer intrigued by the continuous, passionate banging on the wall coming from her studly next-door neighbor's bedroom.
Clayton is a newcomer to the writing world, as well as the world of erotic novels. A few years ago, at the age of 33, Clayton read the Twilight series, and couldn't get enough of everyone's favorite reflective bloodsucker, Edward Cullen. After perusing fan fiction sites like fanfiction.net and twilighted.net, she decided to start writing Twilight fanfiction of her own.
"The last thing I had written was maybe a freshman comp 101 assignment," she says. Still, she began pecking away at the keyboard and posting her finished chapters online. Clayton says she'd never even heard of the term "fan fiction" before she became part of it, and her usual reading fare was nonfiction and historical novels -- definitely not romance novels.
"This was my Trekkie moment, for sure," she confesses. Clayton noticed most of the Twilight fan fiction posted online portrayed Edward and Bella as humans. There were no vampires or werewolves -- "Edward's a banker and Bella slings coffee at the local diner" kind of stories, Clayton says. So she wrote her story with Bella and Edward as humans; almost every aspect about them was different, only their names stayed the same.
"At the time, there were a lot of schmaltzy stories," says Clayton. "A lot of very angsty stories, but there were not a lot of comic stories out there. I tend to see everything in a funny way, but I also like things that are a little steamy, too. So I said, 'I'm going to write what I call comedic erotica.'"
She wrote and people read. Soon readers were banging down her virtual door for each new installment. "Think about it," says Clayton. "If you had to wait two months in between chapters, it would drive you bananas. For a reader, it's forever."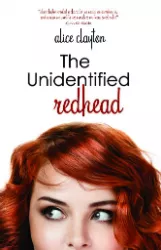 In 2010, Clayton's first book was picked up and published by Omnific Publishing.
E. L. James, another first-time author with her start in Twilight fan fiction sites has since become a household name with her BDSM kinkfest 50 Shades of Grey. Internet celebrity Perez Hilton recently plugged Clayton's Wallbanger, writing: It "gives '50 Shades' a run for its money anal beads!" "E.L. James might be losing her strangle-hold on soccer moms!!" Hilton gushed. "Cougars are trending!"
Yet Clayton says the only thing her stories and 50 Shades have in common is their humble beginnings as online fan fiction. "Anything you can link to Twilight is an instant grabber," Clayton says. "And frankly, if you can link '50' to anything, people will immediately jump on it."
Besides, anal beads do not make an appearance in Clayton's novels.
Wallbanger and the Redhead series are erotica on a gentler scale (there are no ball gags and asphyxiation fetishes), but steamy novels like James' and Clayton's have made a definite leap in popularity in the past few years. Clayton attributes this trend to the introduction of the e-reader.
On a Kindle even the sexiest book cover is concealed on the device's back-lit screen. No one has to know what you're reading. "I think women are realizing that they want to read it, and they can read it on their Kindle," Clayton says. "Nobody knows what they're reading. No one has a clue. I mean, you can put it in a polka dot and no one has a clue that you're reading smut."
Inspiration for this "smut" can come from anywhere. For Wallbanger, Clayton said her "aha" moment came when she was shopping at a cosmetics store, with a PetSmart next door. The store was putting in a new pet hotel, and Clayton could hear the banging racket the construction workers were making. As soon as she got to her car, she called her friend and said, "I have my next book."
Erotica from pet hotel construction. Steamy.
When she's not writing Redhead #3, due sometime this spring, Clayton has been working on shooting a "sizzle reel" for her Have Boobs, Will Travel idea. The concept? Three women and one man, all crowd into a wood-paneled station wagon, "like Griswold family truckster," and drive in search of adventure.
Clayton says Have Boobs Will Travel is about "women in their thirties, racing towards their forties, kind of checking things off their bucket list."
And what a bucket list it is. The crew met director Michael Bay while climbing on a fire engine at the Bel-Air fire station, and Clayton had a male stripper from Hollywood Men (the troop that trained the cast of Magic Mike) thrust his junk repeatedly into her face.
You would think male strippers would be right up an erotic novelist's alley, but Clayton said "when the music came on and they're grinding all up on us, I flipped out."
Clayton and her co-stars are searching for a network to air the show.
But for now life is still simple for Clayton, and it's back to her first love: baking. The KitchenAid mixer is calling, and it's saying, "Bake some zucchini bread." Or some apple crisp. We hear Alice Clayton bakes a mean apple crisp.