Today, in awful, horrible news in St. Louis, we have for you the story of Nola Renee Miller, a 30-year-old mother, who allegedly snapped this week, stabbing her two young children -- before reportedly injuring herself.
Miraculously, all three survived.
What prompted such a violent act? A probable cause report, on view below, gives us a small glimpse at the details -- including the statement Miller's ten-year-old daughter made to officials after the incident.
The St. Louis Circuit Attorney's Office, in an official probable cause statement, says that Miller was found on Sunday barricaded in her apartment on the 1200 block of Warren Street in north St. Louis with her two children -- a ten-year-old daughter and a three-year-old son. The daughter, the report says, told a social worker at St. Louis Children's Hospital, that her mother stabbed her and her brother.
Both of the children sustained injuries and are being treated at the hospital. The knife used was eventually seized by police from the apartment.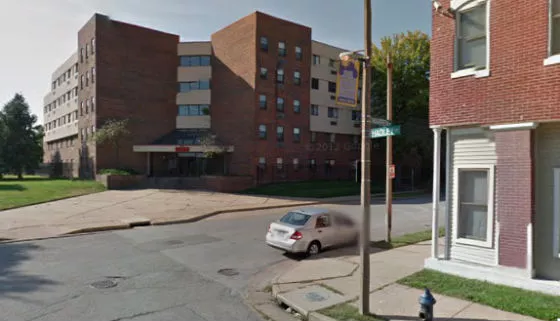 Google Maps
Warren Street, where Miller and her children were found after the incident.
The Post-Dispatch says that Miller previously had an argument with the children's father, before hurting the two kids.
The children reportedly tried to flee when their mother went at them.
Once police arrived, after the father left, it appeared that Miller also suffered self-inflicted stab wounds, the paper reports, noting that both children suffered multiple cuts but are expected to survive.
Continue for the full list of charges and the official report.
The Circuit Attorney's Office outlines the many charges Miller now faces, including two counts of first-degree assault, several counts of child abuse and neglect, multiple counts of armed criminal action and counts of endangering the welfare of a child. All are felony charges.
Here's the report.
Nola Renee Miller Probable Cause
Send feedback and tips to the author. Follow Sam Levin on Twitter at @SamTLevin.