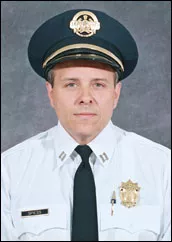 Since a shooter broke into an elementary school and killed twenty children in December, law enforcement officials across the country have been engaged in a contentious debate about the best way to protect schools and prevent gun violence. In Missouri, the fight is especially heated -- with gun control advocates frequently butting heads with pro-gun legislators.
But this week, the St. Louis Metro Police Department is pushing its own ideas through trainings that officials say will help prevent these kinds of tragedies -- and provide tools to respond in the event that there is an active intruder.
"Some believe this isn't gonna happen in their workplace and school," Joseph Spiess, a major with the department, tells Daily RFT. "Amazingly, there's still some complacency."
What does he recommend?
The Metro Police Department is hosting free training seminars this coming Friday for both workplace and school violence response. (Interested parties can RSVP to registration@slmpd.org, details below).
The school violence sessions are aimed at exploring the best ways to handle threats in an academic setting as well as policy changes to better address some of the root causes.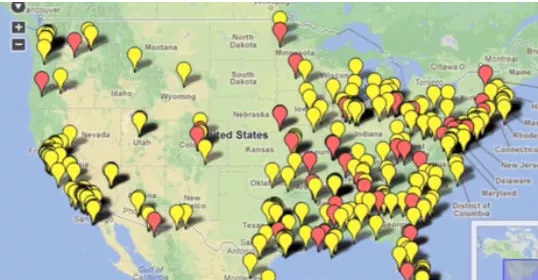 Map of school shootings across the country
"How do we get to the point where we are...actively trying to prevent these things from happening," Spiess, who is coordinating the seminars, tells us, "as opposed to, what's the response when bodies are laying on the ground?"
One key component, he says, is urging schools to have better systems to respond to signs of trouble -- so that teachers, parents and other adults are encouraged to and can easily report suspicious behavior or activity.
At the same time, it's important that students have access to the mental health services that they need -- and that parents are not discouraged from getting their children treatment.
Sometimes, he says, "Parents don't have a viable option to get professional help for their kid. They fear if they expose them...the school's reaction would be to have the kid removed from the school."
He adds, "Let's talk about indicators that we need to focus on."
Thorough background checks for anyone working in a school or a business is also crucial, he says.
In terms of responses to active shooters or intruders, Spiess, who has a consulting company that does these trainings, says that alarm systems associated with lockdown drills are essential. Panic alarm systems that automatically notify law enforcement are especially effective.
"It literally could save lives," he says. "When you start limiting these things by minutes, you're literally saving lives."
Continue for more of our interview with Joseph Spiess.
For the business safety training, he also helps explain legal obligations and the basics of possible litigation tied to workplace violence.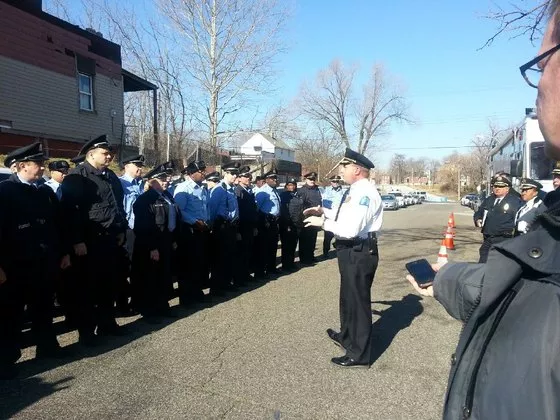 via Facebook
Chief Sam Dotson in College Hill
He says that offering this kind of training has been a priority of the department's new Police Chief Sam Dotson, who has been vocal about the importance of gun control.
He says that around 150 have already signed up for the workplace training and about a hundred for the school seminar.
"There's absolutely interest in this," he says.
Here's a full alert about the trainings.
Workplace School Violence Training
Send feedback and tips to the author. Follow Sam Levin on Twitter at @SamTLevin.