What happened to Odell Greenwood, a St. Louis resident found dead on Monday?
Here's what we do know: Greenwood was a 27-year-old black male who lived on De Soto Avenue in College Hill. He was discovered in an alley earlier this week with gunshot wounds to the head.
Beyond that, there are few details in the shooting of Greenwood, who, it seems, is the sixteenth homicide victim in the city this year. Three days later, where has the investigation led?
Daily RFT checked in with St. Louis police this morning, days after Greenwood was first found dead -- and officials informed us that there is nothing new to report.
That means there are no suspects at this time.
The victim was found at the 4200 block of Obear, which looks like this, via Google Maps: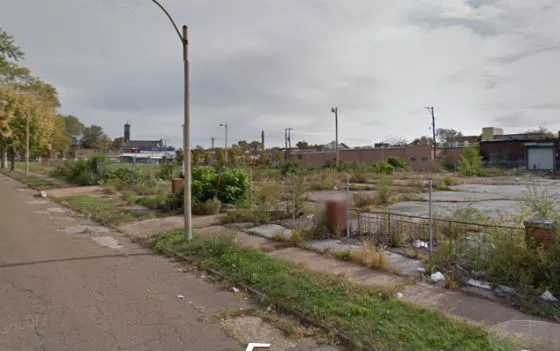 The site is not too far from where he lived. The Post-Dispatch says he was shot dead in an alley, but have no additional details beyond that -- and there doesn't seem to be any more specifics in any of the short news reports on who this person was and who might have ended his life.
He was pronounced dead at the scene.
Here's the full alert from the police, sent out Tuesday morning:
Incident: Homicide
Location: 4200 block of Obear
Dates/Times: 02/04/2013 @1005
Victim: Odell Greenwood, 27-year old black male from the 2100 block of Desoto, St. Louis
Suspect: Unknown
Synopsis: Officers responded to the above location and discovered the victim who had gunshot wounds to the head. The victim was pronounced deceased at the scene. The investigation is ongoing.
See Also: - St. Louis Homicide No. 15: Steven Woodson, 26, Shot; Police Chase Suspect Karlos Culberson - St. Louis Homicides: Weekend of Violence Claims Three Men -- Nos. 12 - 14 of 2013 - Photos: Eight Worst St. Louis Crimes In January 2013
Send feedback and tips to the author. Follow Sam Levin on Twitter at @SamTLevin.