It's been a bloody start to 2013 in St. Louis, with at least sixteen people falling victim to homicide -- and that's just within city boundaries. We also recently learned that Missouri has the highest rate of any state in the nation of black homicide victimization -- a title supported by ongoing gun violence in the city.
We've collected here the top worst crimes of the first month of the new year -- the most bizarre, unimaginable and tragic stories of January.
8. Child neglect for a drink: Fortunately for Denise Cooke, 29, her nine-year-old son is okay. Unfortunately for her, however, police did find him abandoned in a hotel room for many hours.
Where was Cooke?
Getting a few drinks -- allegedly more than she had planned. The suspect, from Indianapolis, Indiana, told police that she didn't plan to leave him for so long. But once he was discovered without his mom, St. Louis County officials launched a "missing person search." The case, however, quickly turned into a "child endangerment" one.
See Also: - Ten Worst St. Louis Crimes of 2012 - Ten Dumbest Criminals of 2012 in St. Louis
7. Food fight in East St. Louis: No one was badly injured in a brawl that broke out in East St. Louis last month -- but it was a noteworthy event, in part, because the fight was captured on a cell phone camera:
The raw footage gave some national negative attention to a city that struggles greatly with its reputation. And because the brawl was at a Department of Human Services food stamp line, the video got some extra attention from conservative media.
Continue for more of the top crimes in January 2013.
6. Attacking the good samaritan: Joshua Frillman, 25, taught Erv Yoder, who was raised in an Amish community in Pennsylvania, that no good deed goes unpunished. In this case, he taught that lesson right in the middle of the good deed.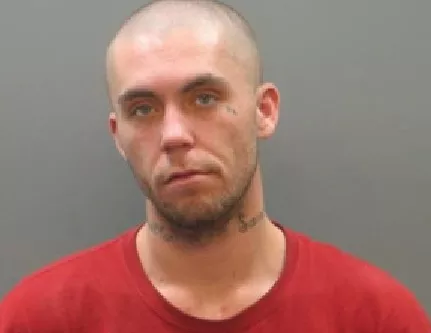 Frillman, who is homeless, makes our January list, not because the crime was so violent or awful, but because his victim had done a lot of good things for him prior to the attack. He took him to a hospital, got him a bite to eat and agreed to drive him to a friend's house. That's when Frillman pulled a knife on Yoder and demanded his money.
5. Cell phone assault: Teresa M. Moss, an 18 year-old from Maplewood, and Arvell Pruitt, a 19-year-old from Hillsdale, wanted some free cell phones last month. So naturally, they brought a hammer to a Maplewood store and allegedly beat a merchant in the face to get them.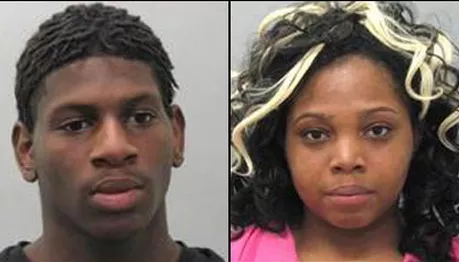 Arvell Pruitt, 19, and Teresa Moss, 18.
They bashed his face so badly that his eyes swelled shut -- and they kicked him, too. The incident earned them assault and robbery charges.
Continue for more of the top crimes in January 2013.
4. Missouri's school shooting: Sean Johnson, 34, entered the Stevens Institute of Business and Arts in St. Louis, armed -- reportedly with the intent to cause harm to Greg Elsenrath, the director of financial aid.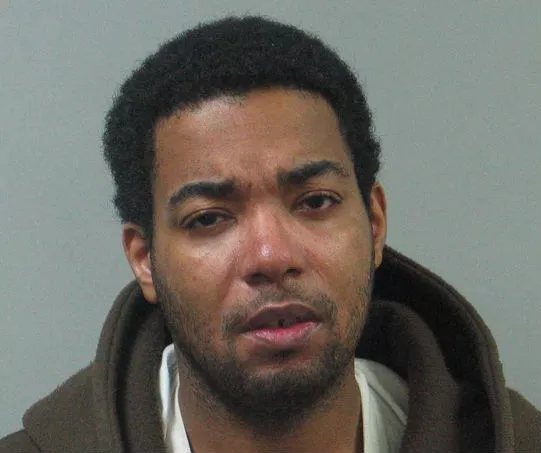 While it was a very different situation than the tragic Sandy Hook elementary school massacre a month prior in Connecticut, as soon as news broke that there was a shooter inside a school in Missouri, people across the country tuned in. Elsenrath is expected to fully recover. It was also notable that the shooting happened during the new St. Louis Police Chief's first month on the job.
Continue for more of the top crimes in January 2013.
3. Death over sweets: The second homicide of the year in the City of St. Louis was allegedly due to an argument about the shoplifting of sweets -- either a bag of Chips Ahoy! cookies or potentially two candy bars.
Kenneth Payne, a 33-year-old from the 3400 block of Montana, was charged with the South City shooting of Anan Abdallah, 22.
The suspect apparently hit a store employee with his bullets and then hit the victim square in the chest -- killing him before he could even be taken to the hospital.
2. Masked gunmen in church: Entering a house of worship on a Sunday in the middle of service, three gunmen wearing masks demanded that parishioners get on the ground and hand over their wallets.
Police Chief Michael Floore
Ultimately, no one was hurt, but we can only imagine it was an incredibly terrible ordeal -- one that was so bad, East St. Louis Police Chief Michael Floore told Daily RFT the following day: "These are some trying times now."
Continue for the top crime of January 2013.
1. Left in a trunk to die: Ebony Jackson, 30, was the third homicide victim in the city of St. Louis in 2013 -- and her three-month-old baby might have been the fourth if he wasn't discovered abandoned and taken to safety.
The baby was found in a car seat inside an apartment complex in Breckenridge Hills. A few days later, authorities used GPS to find the missing mother's car.
Her body, which showed signs of trauma, was inside the trunk.
Send feedback and tips to the author. Follow Sam Levin on Twitter at @SamTLevin.