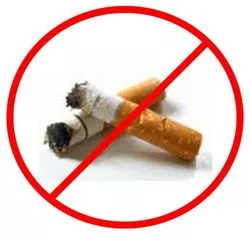 More businesses in the county may have to ban smoking.
Today at the St. Louis County Council, members of the public will have an opportunity to offer feedback on a controversial proposal to expand a smoking ban to a variety of business establishments that are exempt under current policy.
Carol Fallert, owner of The Brew House in Maryland Heights, will testify -- and she says she is trying to get as many people as possible to speak out against a bill that could badly damage her bar.
"I'm spearheading this for the little guys, the neighborhood bars," Fallert tells Daily RFT. "This could drastically reduce my revenues."
Who would be impacted by the policy change?
As we reported last month, the St. Louis County Council bill under consideration would remove smoking ban exemptions for establishments like cigar bars, casino gaming areas and some drinking establishments. The full draft bill is on view below.
When the county originally adopted a wide-ranging smoking ban, they carved out some key exemptions for businesses that wanted to continue to allow smokers in their joints.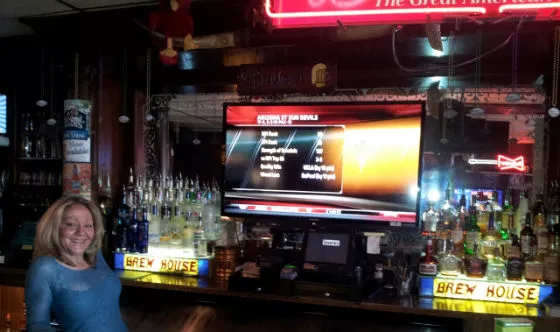 Courtesy of Carol Fallert
Carol Fallert, owner of The Brew House in Maryland Heights
But that could all change with a stricter policy that could be a major burden, says Fallert.
"It would really affect me financially. I spoke with a lot of customers that do smoke and they say, 'Look, Carol, I'll stay at home where I can smoke and have a couple of drinks,'" she says. "I don't have a patio...so my customers are gonna go down the street to another...[bar] where they can smoke."
As written, the bill maintains exemptions for private residences, private clubs, rehab facilities, permanently designated smoking rooms and retail establishments in which food isn't prepared on site and where more than sixty percent of the volume of trade or business relates to the sale of tobacco or tobacco-related products.
Fallert argues that the exemptions were originally intended for the smaller establishments.
"The Council...is losing sight of the very reason they put the exemption in the first place -- to protect small, neighborhood bars like mine," she says.
Continue for more of our interview with Carol Fallert and a full draft of the proposal.
Fallert and other opponents of the proposal argue that there is a loophole in the exemption policy that says businesses in which food sales are less than 25 percent of total sales are allowed to continue smoking. That means that larger establishments can take advantage even though the exemptions were supposed to target smaller businesses that would suffer from an all-out ban.
The Brew House, which was established in 1983, is only 1,750 square feet, notes Fallert.
She says she believes businesses should generally be able to allow smoking if they want, but if Council leaders are considering a ban because so many bigger establishments have taken advantage of exemptions -- bars of her size shouldn't also be impacted.
"I think people should be able to choose -- period," she says. "I don't want to remove exemptions for any bars."
But, she says, "If they are gonna remove exemptions, don't remove them for the small, neighborhood bars."
Some have also floated a proposal that would ban smoking from any place that allows patrons under the age of 21.
There is a hearing scheduled today from 2:00 - 3:30 p.m. in the Chamber of the Council for the bill, which comes from Councilman Michael O'Mara. Daily RFT has left him several messages.
Here's the draft bill.
Send feedback and tips to the author. Follow Sam Levin on Twitter at @SamTLevin.