Since the forced departure of Chief Illiniwek in February 2007, the University of Illinois has been mascot-less. While their Big Ten rivals have fielded ancient Greek warriors, oversized and suspiciously cuddly hawks, badgers and wildcats, not to mention whatever the hell Ohio State's Brutus Buckeye is supposed to be, the Fighting Illini have had no symbol to represent them, no one to come out onto the field at halftime and do a little dance to stir up the crowd.
It makes you feel kind of sorry for them, doesn't it? However offensive the Chief may have been (and however little he had to do with the actual Illiniwek people), he was a school tradition for 81 years.
And so a confederation of Illinois students calling themselves Campus Spirit Revival has established a contest to find a worthy replacement. This week Illinois students (and Illinois students only; sorry alumni) will vote on the new mascot and logo. The winning designer will receive $200 and a chance to present the design to the university administration.
Submissions have been posted on Campus Spirit Revival's Facebook page, and they appear to have a wide range of inspiration, from Honest Abe to World War I doughboys to the 2010 version of Clash of the Titans. And also what appears to be a blatant ripoff of the Chicago Bears logo. (Well, they do have the same colors. It's easy to get confused.)
First up, the always-popular Mr. Lincoln. The ax is a really nice touch; it would make a fantastic souvenir.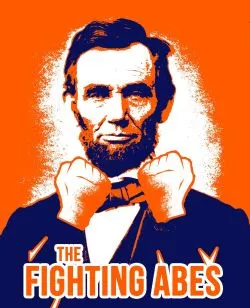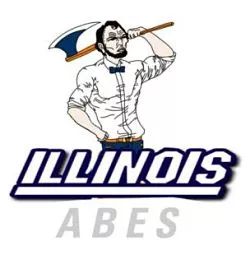 Presenting...Corn Guy. Yeah, that's what he's called. Corn Guy. He's the most ferocious cereal grain the Midwest has ever known.
It's almost as bizarre as the Fighting Illinois.
Mythology is always a nice touch. And there is probably no other school that has the Kraken or werewolf for its mascot.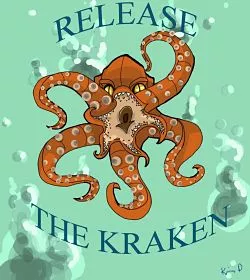 Or Apollo.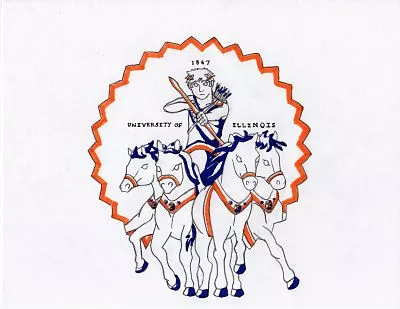 Unlike this one, which would undoubtedly inspire the Bears to sue for copyright infringement.
Illinois Tiger (l). Chicago Bear (r).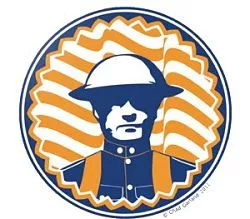 A bit of history: The original Fighting Illini were the U of I students and faculty who had fought in World War I and to whom the university's Memorial Stadium was dedicated. (This was about five years before the first appearance of Chief Illiniwek.) Some designs propose honoring them. That's a doughboy helmet, by the way, not a hard hat.
And, finally, some just don't want to relinquish the Chief. If he can't be a Native American, how about making him a fire chief? He could be a friend to Purdue Pete, the engineer of the Purdue Boilermaker, who probably gets lonely being the only workingman amidst so many animals.