Cappy Sue
Boring birdhouse? "Jazz up your crap"-it!
Getting a crappy gift is a universal experience. Feeling too guilty to throw it out might be a particularly Midwestern affliction.
That's why when Daily RFT read about an Etsy service called "Jazz Up Your Crap," we had this weird feeling that whoever was behind it had to be a St. Louisan. The artist offers to take terrible or boring gifts and transform them with her seriously dark sense of humor.
And we were right -- she's from the Lou. We called "Cappy Sue" at her home-slash-studio to find out more.
Here's how the artist explains it: "You send me your ugly items. I send you back your ugly humorous items." It doesn't make sense until you see it: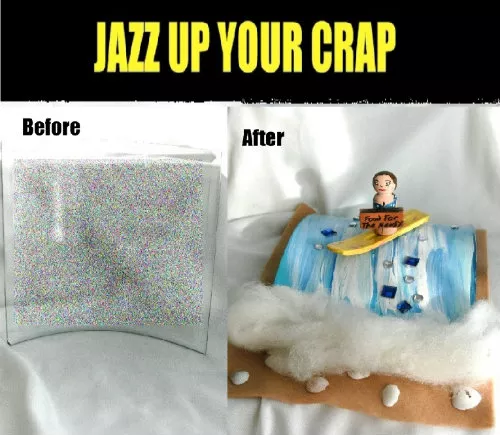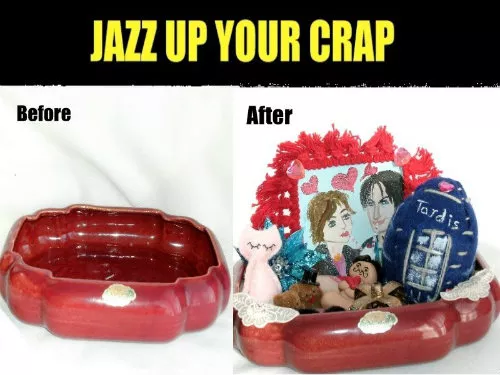 "My whole idea for it is, you get these gifts from people. You don't want to give them away. You know they gave you something with good intentions," says Cappy. "Why not make it something really fun for yourself?"
Cappy says she'll accept anything from her customers and for $20, she'll take it down into her basement studio and go nuts. She says she asks a few questions -- like can it be X-rated or should she keep it clean -- then dives into her treasure trove of found items, vintage junk and craft supplies.
"It's getting a whole different life," she says.
Apparently the Internet digs it. Last week, her Etsy service went a teensy bit viral after it was noticed by Buzzfeed, Daily Dot and the Huffington Post.
While pleased with the exposure, Cappy prefers not to give her real name. She says her creations have earned her a fair amount of hate mail. The worst, she says, was the time she found an online forum for women who save their placentas after giving birth.
"These ladies seemed more interested in their placentas than their children," says Cappy.
So, naturally, she made a painting called "I created a placenta and all I got was this lousy baby."
"Obviously I'm joking, and this woman wrote me about how horrible this was and how I was sick and I needed to stop being afraid of my vagina."
A quick look through Cappy's store shows that she's definitely not afraid of vaginas. And she has a ton of other very clever, fairly disturbing work.
Continue for a few examples, including the killer clown baby doll, the Goatse Christmas wreath and a sex-toy cabinet for a dollhouse.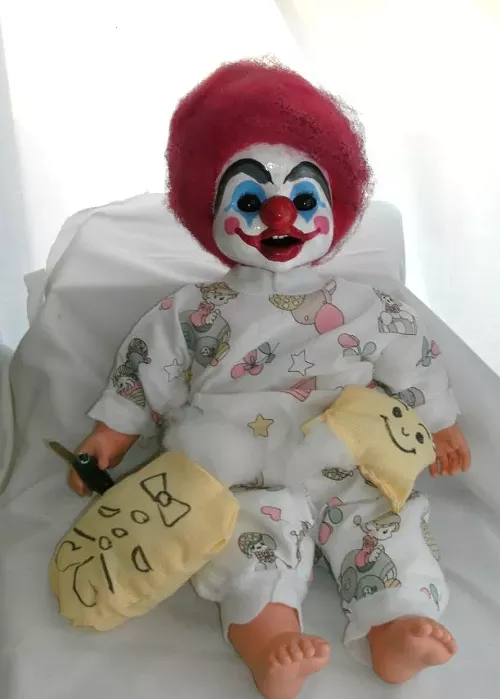 [image-7]
(For those of you unfamiliar with Goatse, you will inevitably Google it, and we're sorry in advance.)
Check out all of Cappy's work here where you can also order a "Jazz Up Your Crap" session. She's also on Facebook. Looks like her next victim is an unsuspected wicker basket. Stay tuned!
Follow Jessica Lussenhop on Twitter at @Lussenpop. E-mail the author at Jessica.Lussenhop@RiverfrontTimes.com.