Funding source for the Mental Health Board?
Government resources are wasted on overly harsh prosecutions for those caught with small amounts of marijuana -- such that the system can be unfair to those charged and unnecessarily drains law enforcement resources. This is the thinking behind Alderman Shane Cohn's proposal to lower the consequences for those found with pot in St. Louis.
Daily RFT has details on a new version of the bill that officials will discuss this morning, including a change specifying that marijuana fines would go to the St. Louis Mental Health Board.
And that's just one key part of a substantially reworked bill; a full draft version is below.
The latest version of the so-called "marijuana decriminalization" bill, which Cohn sent to Daily RFT yesterday, includes this language at the end:
Funding of Substance Abuse Awareness, Prevention and Treatment Programs
Any fine collected as a result of this ordinance will be used to cover administrative costs of the court, and any amount collected greater than the cost of administration shall be evenly divided between the City of St. Louis General Revenue Fund and the St. Louis Mental Health Board for the purpose of funding substance abuse awareness, prevention and treatment programs with an emphasis on high school-aged youth.
The overall intent of the bill is to move minor cases -- within specific parameters -- from the Circuit Attorney's Office to the lower municipal system of the City Counselor's Office of St. Louis.
See Also: - Missouri Legislators Who Want to Legalize Or Decriminalize Marijuana - Two Charged in Facebook Marijuana Deal That Turned Violent
Cohn's bill stipulates that any person violating the ordinance as written should be subject to a fine between $100 and $500.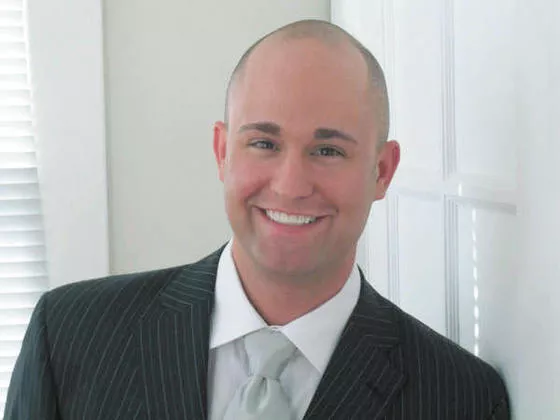 And some of the funding from these fines could potentially go to the Mental Health Board, which is the authority in the city for substance abuse, mental health and children's services.
"We've gotten feedback from folks...on all sides of the issues," says Cohn, who, as we reported, has been working with the relevant law enforcement agencies to hammer out details.
Cohn says that in addition to using government resources better, the bill should work to "make sure people who need help are getting it.... The [Mental Health Board] has these programs in place."
Funds from these fines would likely be very relatively small, but Cohn says it makes sense to direct some of that revenue to the MHB.
The latest version of the bill also says that there should be a "strong presumption that the proper disposition of any such case is to suspend the imposition of sentence and/or require community service work and/or drug counseling and education."
Continue for more details on the revision and a full draft of the bill.
In addition to the stipulation about the Mental Health Board funding, the new version of the bill also clarifies language around medical marijuana, removing previous terminology referring to legal prescriptions, since in Missouri, there is no such thing. But "patients, for whom marijuana has been recommended by a physician," should suffer no punishment or penalty for obtaining, possessing or using medical marijuana, the bill now says.
The other notable revisions in the bill relate to a section explaining when the ordinance would not be applicable, i.e., when police would still have to send suspects to the Circuit Attorney's Office. That includes people who have a felony conviction within the previous ten years and individuals who have previous Class A marijuana convictions.
Cohn says that the bill will be discussed in committee this morning and could from there go forward to the full board for a vote.
Here's the latest draft bill.
More from our Follow That Story archive: "Milton "Skip" Ohlsen Sentenced: Twenty Years in Prison for Clayton Parking Garage Bombing"
Follow Sam Levin on Twitter at @SamTLevin. E-mail the author at Sam.Levin@RiverfrontTimes.com.