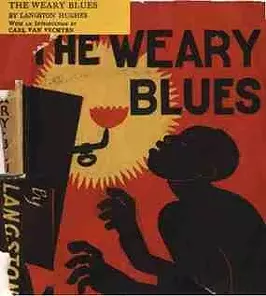 Sunday night, it looked like the Blues might have hit a bit of a wall. Right about the time the second period opened, the Minnesota Wild just seemed to start pushing the Blues around. Watching the game, I thought to myself, "Wow. I knew it was going to happen at some point, and here it is."
The 'it' in question was fatigue setting in. Which may, of course, sound bizarre, considering we're talking about a hockey team playing in the first week of the season. How in the world could these players be fatigued, after an extra long offseason and less than a fortnight's worth of play?
Of course, it worked out in the end for the Blues Sunday night, as they put together a third period rally to tie the game, then pulled out the victory in overtime, 5-4, going to 5-1 on the season. Still, for that middle period, this was a team that looked badly winded.

Really, it's not so surprising if you think about it. The hockey season may be just a couple weeks old at this point, but Sunday night was the second time already this year the Blues have played back to back days, each time playing the first game on the road, then heading back home for the back end.
Last season, the Note played their first back-to-back two full weeks into the season, then played their second a little less than two weeks after that. In context, two back-to-backs in eight days is completely alien, and not something these players have ever really prepared for. Add in an abbreviated preseason period, and what you have is a group of hockey players who -- regardless of how great the effort they put in and how ready they will tell you they are -- simply aren't prepared for this schedule. The fact they've only been at it for a week is irrelevant; start training today for a marathon and then tell me on day five that you aren't tired because it's only been five days. The initial adjustment period is the toughest part.
That's not to say the Blues are alone in this, of course. Every NHL team is going through the same issue, trying to play a schedule they've never experienced before, attempting to find the right level of intensity with less preparation than they would normally have for a far less demanding grind.
Simply put, there are going to be moments this season when the product on the ice just doesn't quite measure up to what we normally expect from the NHL. It's one of my biggest fears, honestly -- that the level of play is going to suffer because of the less-than-ideal circumstances. Hockey needs all the fans it can get, considering how much it has done to alienate them recently, and the last thing the league needs is tired teams grinding away on the back half of a home-and-home twice a week.
To be clear, I'm not trying to say the Blues tanked on effort Sunday, or even that they played a bad game. They pulled out an exciting win against a very tough Wild team under very tough circumstances. That's all pretty fantastic. But watching them play, it was clear to me that this is a team pushing through the first of what will likely be many tough stretches this year -- when the 48 games in 98 day pace of this season proves a more brutal opponent than whatever team is on the other bench.
After a day off, the Note take the ice again Thursday in Columbus, taking on the rather awful Blue Jackets. Columbus is 2-3 on the season, with an 11-19 goals scored/allowed deficit, as the franchise attempts to rebuild under the direction of John Davidson, who did such a magnificent job of setting up this current Blues club. The Blue Jackets should be reasonably easy pickings for the Note, but we'll have to wait until gametime to see.
Regardless, the Blues have shown toughness and endurance already, in addition to a ridiculous amount of talent. Even so, the second period of Sunday's game may have been the first time we saw an energy crisis this season, but I guarantee it won't be the last.