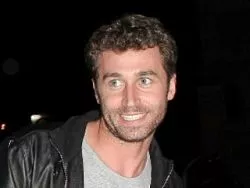 With tuition at Washington University about to rise above the $44,000 mark, including a mandatory student activities fee of $441, you'd think that the organizers of the annual Sex Week would have the bank to finance the visit of any porn star they want.
Alas, you'd be wrong.
Negotiations broke down at the last minute to bring Sasha Grey to campus. Although Grey has retired, so that means she's no longer a porn star, technically. Kate Cygan, the organizer of Sex Week, had hoped Grey would be able to talk about her life as a retired porn star.
It was not to be. Cygan also rejected a last-minute compensatory offer of Ron Jeremy. Instead, Wash. U. students will have to content themselves with a panel comprised of James Deen, Tori Black and Lance Hart.
Even though it's Sex Week and the subject is porn, Cygan intends to maintain a high level of discourse.
"Even people who oppose porn want to go and see what is said. I hope the panel complicates the way people think about an industry that is heavily discussed," she told Student Life, the Wash. U. student paper. "I really think that sex week can get at some things that people just don't think about enough. And it's kind of dangerous when people don't think about these issues, because people get assaulted, people are hated on, marginalized, etc. and we're trying to get less of that at Wash. U. and make it more sexually open and sexually safe."
Wash. U. students were invited to submit questions well in advance of the event, which is scheduled for February 8 in the university's Graham Chapel.
"We've gotten questions on rape culture in porn, opinions on prostitution, questions on sexual identity and sexual pleasure, also on the new condom requirement of [Los Angeles] porn, which is a public health law that was recently passed that James Deen is very opposed to," Cygan said. "One of my favorites we've gotten is how the artists enjoy sex, both in their work and in their personal lives.
"Of course, we've also gotten 'how big is your dick' and the Reddit horse-sized duck question of whether you want to fight a horse-sized duck or lots of small, duck-sized horses," she added. "And I'm sorry to say they won't be included."
Our favorite quote in this entire story, though, may be from freshman Sam Schnabel, who told the paper, "I don't know much about sex. I think this week should prove enlightening."
Oh, yes, Sam. Oh, yes, it certainly should.