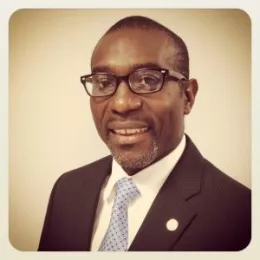 Want photos of Board Prez Lewis Reed? Head straight to St. Louis Core
To apply some
wisdom
from John Goodman's character in
The Big Lebowski
, political campaigning is not like 'Nam. It's like bowling. There are rules.
If you distribute campaign material in Missouri, for example, you
must announce
who's paid for it. And if you're already an elected official, you can't use public resources to distribute that material.
But that's "campaigning" in the legal sense. Colloquially, to campaign means "to get people to vote for you." And such activity can fall in a gray area.
Consider the case of
St. Louis Core
, a website launched in March 2009 by Board of Aldermen President (and mayoral hopeful) Lewis Reed.
Reed has a background in computer science and set up the site himself, using his own money. Folks have noticed: In KMOX's Most Valuable Blogger Awards 2011, it
won
with both editors and the voting public.
St. Louis Core purports to be an apolitical community news hub. According to its
mission statement
, it's "dedicated to covering the issues important to the people of St. Louis, including highlighting the positive aspects of the St. Louis region."
Another photo of Reed from St. Louis Core
Yet lately, it's done a solid job of highlighting the positive aspects of Lewis Reed.
Since December 1, it has run 20 "feature stories." Within that coverage, 17 photos of Lewis Reed have appeared, and he's also mentioned 10 times -- and I'm only counting
Monday's profile of him
as one mention.
(Presumably, this profile ran in case you missed the
one back in August
. That's right, he's been profiled twice in five months.)
A reader can get a sense of his importance through sheer repetition: Every single article on board meetings begins with: "This past week the Board of Aldermen held their weekly meeting, presided by Lewis Reed, President of the Board of Aldermen." All those articles end by reminding you that Lewis Reed adjourned the meeting.
Sometimes, coverage is glowing, as in the feature that popped up on
December 28
:
The 2012-2013 budget in these economic times was one the the most analyzed budgets in recent years. Due to the leadership of President Reed the taxpayers of the City are receiving the maximum benefits possible.

All fine and good, if Reed set up St. Louis Core as a private media enterprise (which he
says
he did). That would give him the right to steer the message how he wants. But in that case, why are his city-employed staff members writing for it, occasionally on taxpayer time?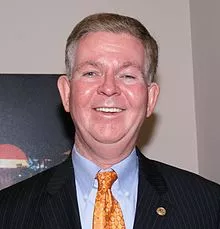 Harry Kennedy advises Lewis Reed (and often writes for St. Louis Core)
His secretary (and city employee) Mary Cullins is a regular contributor, who often publishes during regular business hours. And that profile of Reed that appeared this week? That was posted by Harry Kennedy, a legislative aide to Reed (and city employee), on Monday at 2:47 pm.
Tom Shepard, Lewis Reed's chief of staff, says that Cullins and Kennedy will work on St. Louis Core during City Hall hours "if they get time," but adds that "most of the time they do it in the evening."
Shepard points out -- accurately, I should add -- that the site contains lots of sports and business coverage that has nothing to do with Reed.
He says St. Louis Core doesn't cost anything to run, and he doesn't even know if the online ads create any revenue.
As for the political coverage, Shepard insists it's above board.
"It's not campaigning at all, because none of it says, 'This is what I would do as mayor.' None of it says, 'Look how mediocre Slay has been as mayor.'"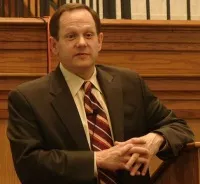 St. Louis City Mayor Francis Slay
Shepard adds that St. Louis Core has profiled "staunch Slay allies," such as
Alderwoman Lyda Krewson of the Twenty-Eighth Ward
. (Which is technically true, if you consider a "profile" to be a description of a committee she's on, followed by an absurd legal recitation of her ward boundaries;
see for yourself here
.)
But when it comes to leveraging city resources for campaign ends, Shepard argues, Mayor Slay himself does it.
It's true that the mayor's chief of staff, Jeff Rainford, along with former public safety chief Charles Bryson and former spokeswoman Kara Bowlin, have all contributed "Guest Blogs" to MayorSlay.com -- a campaign website. Richard Callow, the mayor's campaign manager, tells Daily
RFT
those individuals never did so during regular business hours.
Shepard further argues that the mayor won a lot of political points on November 20 when he used the city's internal e-mail service to send the following message to thousands of city workers (who, by the way, will be voting in April):
I want you to know that I have issued a proclamation declaring Monday, December 24th as an extra paid holiday. City offices will be closed.

The extra holiday is a small token of my appreciation for your hard work and dedication to your job.

"He'd never done that before," Shepard says. "It's clearly trying to court the city employees."
And I would imagine it probably worked, at least with some of them. Fair enough.
At what point, then, does the manipulation of City Hall's resources to generate good PR become
de facto
campaigning? Where do you draw that line?
I called
Ken Warren
, political science professor at St. Louis University, and asked him.
"This issue is not cut-and-dry," he told me. "It would take a judge and two lawyers arguing a case to determine that."
Golly. The filing of campaign law litigation, on top of an already bitter mayoral campaign?
Don't do it, Slay and Reed. Bad PR move.