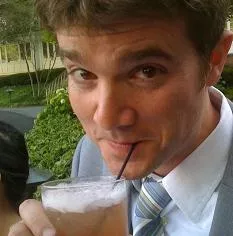 Salud, Nicholas Phillips.
Just an FYI to our regular readers. Today is Nicholas Phillips last day manning the Riverfront Times news blog. But don't despair. Phillips still plans to write for us on occasion until he leaves St. Louis this spring to pursue a career as a freelance writer in Latin America.
You read that right. Apparently (impossibly even) Phillips was earning too much at RFT and must now truly slum it. He's also hoping Latin Americans will give the patchwork Che-Guevara beard he's recently sprouted the respect he feels it deserves. Buena suerte with that one!
As for the future of Daily RFT, it's in good hands.
Sam Levin, a New York City native and current writer and blogger for our sister paper Denver Westword, will be taking Phillips' place later this month. Levin has established himself as a voracious reporter in Denver and is eager to begin work in St. Louis. You can check him out @SamTLevin prior to his start here on January 21.
In the meantime, the rest of us will continue to provide you a daily dose of the news from an RFT perspective. You know, cynical as all hell.
Goodbye, Nicky. We'll miss you.
Below are just a few of the highlights from Phillips' three years at Riverfront Times... - Jeff Foiles was a rock star in the world of waterfowl hunting -- until the feds drew a target on his back - Cannonball Re-Run: A screwball crew of gearheads retool the outlaw cross-country car race - Cops believe Reggie Allen mowed down an unarmed black man outside an east-side club more than a year ago. So why isn't he behind bars?