According to the foreman who walked photographer Dan Wampler through Powell Square yesterday, a huge chunk of the building is coming down sometime today.
View the full slideshow here: "Images of the Demolished Powell Square Building"
"I will get to say I was the last photographer to shoot the interior of the Powell Square Building," Wampler wrote in an email. "We were only able to go up using the stairwell on the south side of the building because the north side has been destabilized."
Daily RFT asked Wampler to share the fruits of his labor. After the jump -- some gorgeous death throe portraits of Powell Square. Even in shambles, this place definitely maintains a certain je ne sais quoi.
As was reported late last week, the city began demolition of the huge vacant building after attempts to rehab and repurpose the space as art galleries and condos fell through. The blog Vanishing STL has a great (but sad) little history of the building here, as well as a chronicle of its degradation. One little tidbit:
The Powell Square Building was constructed in 1916 as the headquarters for the John T. Milliken Pharmaceutical and Absorbent Cotton Plant. When Mr. Milliken died from pneumonia three years later, he was said to be the richest man in St. Louis. The buildings architect was William Wedemeyer, who's architectural firm is the predecessor of Wedemeyer-Cernick-Corrubia, which still operates today.
After hearing about the demolition, Wampler (who considers himself a "digital artist" more than photographer because he edits the photos and shoots in infrared) bought a $6.97 hard hat from Home Depot and talked his way into taking some shots. Check them out below: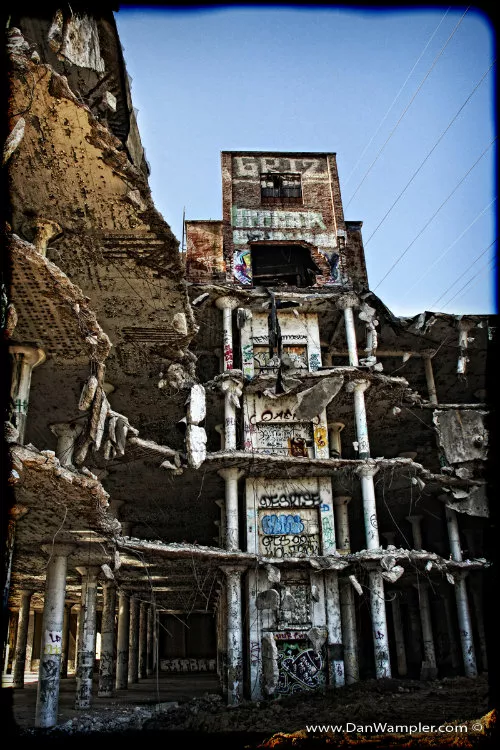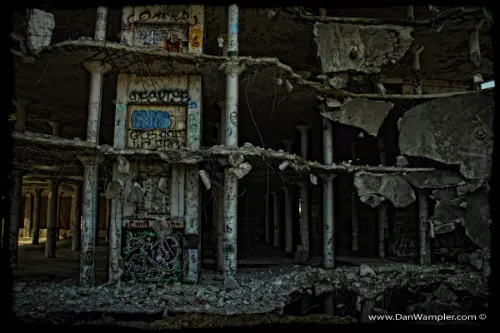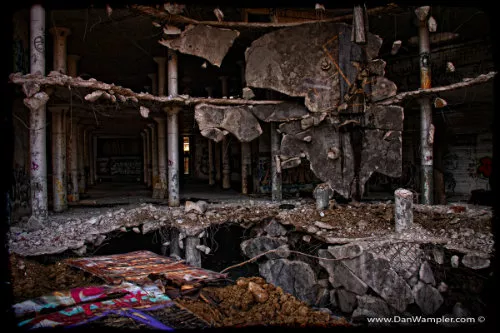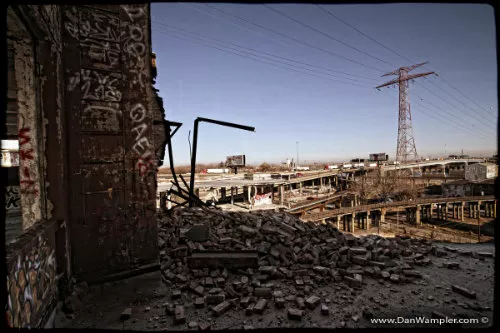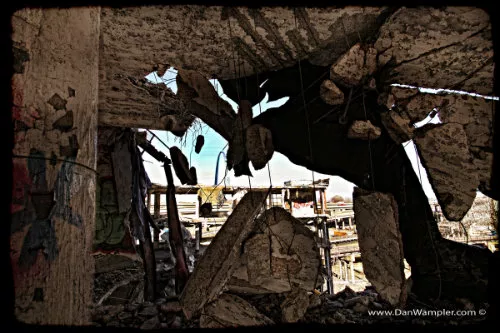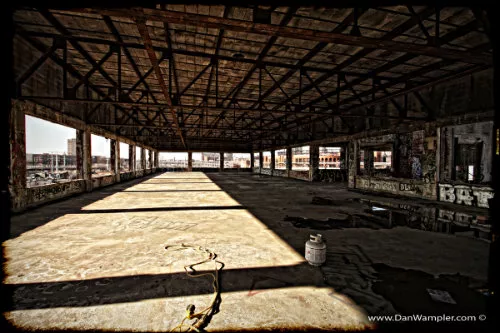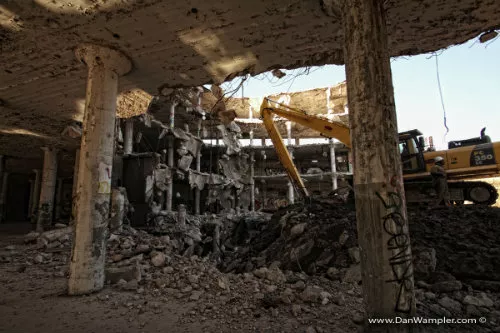 [image-12]
Check out more of Wampler's work at his website here or on Facebook.