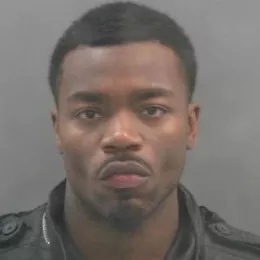 Darien Babbit, 20, faces robbery charges
Sometimes, when criminals go for it, they
really
go for it.
Authorities believe that Darien Babbit -- a 20-year-old from the 3300 block of Greenway Chase Drive -- was one of the two guys behind the brief-but-industrious armed robbery spree that ended downtown Sunday night.
According to the
probable cause statement
, the evening of mayhem began at 10:50 pm, when Babbit and an accomplice allegedly robbed someone at gunpoint on the 500 block of North Leffingwell.
Then at 11:15 pm, prosecutors say, they mugged another on the 600 block of North 6th Street.
Then at 11:23 pm, they held up two people at North 8th Street and Washington Avenue.
Finally, at 11:29 pm, they tried to rob their final victim at Washington and North Tucker Boulevard, but apparently failed.
All told, they made off with three wallets, two cell phones, money and a set of keys.
Babbit faces four counts of robbery, four counts of armed criminal action and one count of attempted robbery.
His cash-only bond has been set at $200,000.