Daily
RFT
came across the house below yesterday near the intersections of Jamieson and Landsdowne avenues in south St. Louis. So enamored were we of this electrified gem, that we created the following postcard. Feel free to copy and share with your friends.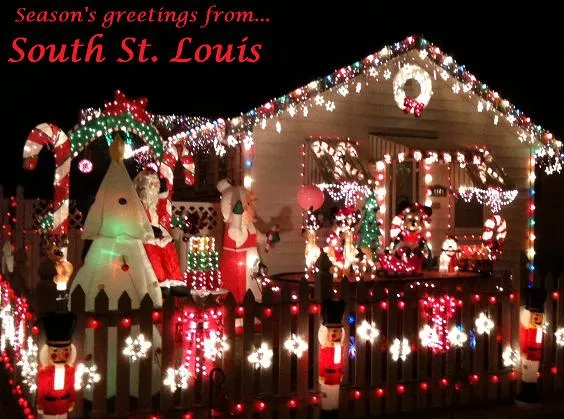 Continue on for more pics of the display. (Spoiler alert: It also includes a nativity scene. This is south St. Louis, after all.)
Yes, that's a working electric train circling Santa's reindeer.