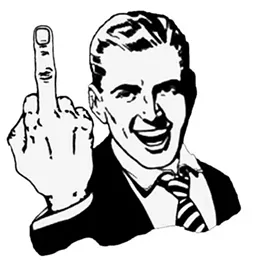 Jon Jay to the city of St. Louis, ladies and gentlemen.
Hey, wanna hear something that sounds really awesome? How about bowling with
Jon Jay
and a bunch of his famous friends? I know, right? Totes awesome, kid!
Well, guess what? You probably aren't going to get to bowl with Jon Jay and all his famous friends anytime soon. The reason? Because while Jon Jay is, in fact, hosting the second annual Jon Jay Celebrity Bowling Challenge on the 26th of January, he is doing so in the city of Miami Beach, Florida. So, unless you're kind of an unusual cat, demographically speaking (as in a resident of Miami Beach reading a regional St. Louis alt-journal for fun), you probably aren't in a position to attend said shindig.
So I say, on behalf of myself, the staff of the RFT, and I would imagine everydamn one of you out there, what the hell, Jon?
We here at the RFT are huge supporters of Jon Jay and whatever endeavors he would like to put together; after all, we are the publication which bestowed upon him perhaps the most noteworthy award of his career, that of
Best Athlete's Butt in St. Louis for 2012
. We love us some Jon Jay. Cross our hearts.
But to abandon the city that loves him so, and have his bowling event in Miami Beach, of all places, well, that's just a bit beyond the pale. Okay, so he's from Miami originally. Big deal. You don't see me trying to hold a celebrity boxing tournament in the back of a '74 El Camino. Where you were born (and conceived, and largely raised, come to think of it; I miss that car), only goes so far, man. I'm sure the swarm of elderly Jewish retirees will class up whatever joint it's being held at, but think of how sweet it would have been had Jay chosen to host his tournament here. This is exactly the kind of event which would have been perfect for, say, Pin-Up Bowl right here in the Loop (like two blocks from our offices, as a matter of fact), or Tropicana Lanes, another great vintage site for this sort of thing.
Ugh. Alright, so he was born there, and makes his offseason home there, and probably would prefer whatever celebrities it is one can crib from Miami, rather than those who call St. Louis home. Although, I'm betting if a St. Louis baseball player was holding a charity event here, he could probably count on Jon Hamm showing up, which immediately makes our event better looking than every other one ever held anywhere, ever.
Oh, well. I shall try to swallow my wounded pride and indignation and give you the information, should you be able to see past your own blinding rage and care.
Jonjaychallenge.com
is the website; he also has
an announcement via Instagram
. If you are, for some reason, thinking you might be somewhere near Miami-Dade in January, I'm sure it will be -- sigh -- a lovely evening.
And if Jon Jay is reading this, consider your Best Butt award to be on provisional suspension as of right now. You want it back, hold an event here. Until then, we will pretend to be unimpressed by your ass.