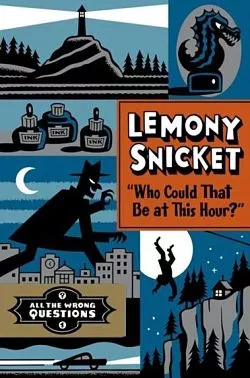 Here's your weekly St. Louis bestseller list for the week ending December 9, as compiled by the St. Louis Independent Booksellers Alliance and based on sales at Left Bank Books, Main Street Books, Pudd'nhead Books and Subterranean Books.
According to the Mayan calendar, the world's about to end this Friday, December 21. If the Mayans were right, than this will be the last St. Louis independent bookstore bestseller list ever. So we'll never know which book won the great battle for Dad Book of 2012. Jon Meacham's Thomas Jefferson made its debut at number one, but William Knoedelseder's Bitter Brew and Tony La Russa's One Last Strike have been hanging in there for several weeks now, and you should never underestimate the power of an award-winning war book like Kevin Powers' The Yellow Birds or Calvin Trillin, whose latest volume of political poetry, Dogfight, debuted at number ten.
(If your dad is a reader of the New York Times, he'll recognize it as a the subject of book critic Michiko Kakutani's most unhinged review ever.)
But if we have one last week to read, we're going to spend it with "Who Could That Be At This Hour?" (All the Wrong Questions), the autobiography (alleged) of Lemony Snicket, illustrated by Seth. And Abe Lincoln's Dream, because we love Abe Lincoln, and Dragons Love Tacos, just because we love the title. Yep: kids' books will ease the pain of the end of the world.
Adult Bestsellers:
1. Thomas Jefferson: The Art of Power by Jon Meacham 2. Bitter Brew: The Rise and Fall of Anheuser-Busch and America's Kings of Beer by William Knoedelseder 3. One Last Strike: Fifty Years in Baseball, Ten and a Half Games Back, and One Final Championship Season by Tony La Russa 4. The Signal and the Noise: Why Most Predictions Fail but Some Don't by Nate Silver 5. The Hobbit (or There and Back Again) by JRR Tolkien 6. Help, Thanks, Wow: The Three Essential Prayers by Anne Lamott 7. Never Hug a Nun by Kevin Killeen 8. The Bull Rider's Brother by Lynn Cahoon 9. The Yellow Birds by Kevin Powers 10. Dogfight: The 2012 Presidential Campaign in Verse by Calvin Trillin
Children's/YA Bestsellers:
1. Diary of a Wimpy Kid: The Third Wheel by Jeff Kinney 2. "Who Could That Be At This Hour?" (All the Wrong Questions) by Lemony Snicket and Seth 3. Count to Sleep, St. Louis by Adam Gamble and Joe Veno 4. Dragons Love Tacos by Adam Rubin and Daniel Salmieri 5. A Corner of the Universe by Ann M. Martin 6. The Elf on the Shelf by Carol Aebersold 7. To the Top!: A Gateway Arch Story by Amanda E. Doyle and Tony Waters 8. The Unwanteds by Lisa McMann 9. Christmas Wombat by Jackie French and Bruce Whatley 10. Abe Lincoln's Dream by Lane Smith