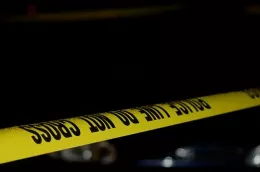 Prince Patton was shot to death in Carondelet
Another homicide, and not a lot of details available to the public.
Last night at 12:45 am, a 25-year-old named Prince Patton (described as a black male) was in the
900 block of Bates Street
in Carondelet.
He was talking to another black male, whom witnesses describe only as a thin, about 5' 10" tall, dressed all in black.
Several shots rang out.
The perp then hopped into a white SUV with tinted windows and illuminated running boards.
When the cops arrived, they found Patton's body.
He has a listed address on the
7800 block of Tennessee Place
, about two miles to the southwest.
Patton was taken to a hospital, where he was pronounced dead.
The investigation, as always, is ongoing.