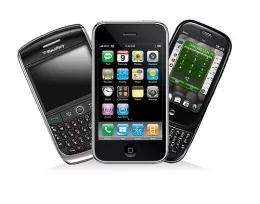 A new law makes it harder to resell phones in the city
The rationale for stealing a cell phone keeps getting weaker.
A bill proposed by Alderman Craig Schmid in September to regulate the phone resale industry was finally passed by the board today. (Read the details of the passed bill
here
.)
Going forward, if a merchant wants to buy a used cell phone in order to re-sell it, they must first obtain a license to do so.
Then, upon buying a used cell phone from someone off the street, they must:
record all details on the phone in question (make, model, serial number)
record all the details of the sale (date, time, amount)
check and make a copy of the seller's ID
take a picture of the seller
get the seller's thumbprint
A reseller who violates the ordinance could have their occupancy permit revoked, could be fined up to $500 or do up to three months behind bars.
Now, we're not sure how much of a difference this will make; it could be that cell phone thieves simply leave the jurisdiction and resell stolen phones elsewhere.
But even then, it's still becoming a hassle.
As we
reported
a couple weeks ago, the big providers -- AT&T, T-Mobile, Sprint and Verizon -- are tracking all phones with a unique number assigned to each. They will soon be sharing those numbers with each other, so that if a customer has his/her phone stolen, the phone can be deactivated forever (and not used on another network).