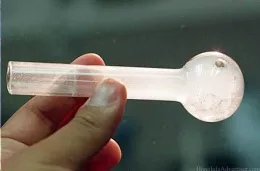 We'll just tell you the most gobsmacking detail right away.
When 34-year-old Ann Lampe of Springfield tried to justify to cops why she gave her own 13-year-old daughter meth to smoke on several occasions, here's what she said, as
reported
in the
News-Leader
:
Lampe allegedly told police she knew it was wrong to provide meth to her daughter but she did it, according to the documents, because the youngster would "throw a fit" if she didn't get what she wanted.

Right, so that might be....wait....Yes, it's the most breathtakingly bad parenting strategy we've ever heard of.
Not to mention illegal: Lampe was charged on Friday with two felony counts of endangering the welfare of a child, according to online court records.
Lampe allegedly gave her daughter meth on several occasions. They smoked it. They snorted it. They even "
hot railed
" it, meaning they heated up one end of a glass pipe then used it to suck up meth, which vaporizes and turns into smoke on the way through.
Must be a different kind of high! You know, doing this
with your mom
.
The alleged drug use happened between May and August.
The bond conditions imposed on Lampe say she musn't possess weapons or drugs and musn't have contact with any minors.
Probably a wise idea.