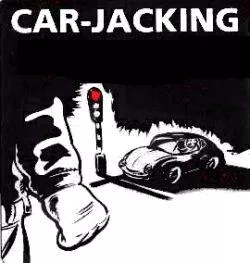 A carjacking turned fatal last night on the north side
Cops are still trying to piece together what happened last night after two stolen vehicles crashed, leaving one of the drivers dead.
At 12:27 am Monday, St. Louis County police received a call from a woman reporting a carjacking, according to department spokesman Randy Vaughn.
She'd parked her 2010 Dodge Charger outside her residence on Liberty Landing Drive (just south of Black Jack in uncorporated St. Louis County) and walked up to her door. She heard a voice behind her.
A man with what she believed was a shotgun demanded everything she had. She handed over her purse and car keys. The suspect used her keys to steal the Charger and sped off, along with another car that had been waiting nearby: A 2004 Chevy Malibu, the same one that had been carjacked earlier Sunday evening in 3100 block of Norwood in the Kingsway West neighborhood of the city.
So these two thieves were working together.
Vaughn says officers from Dellwood and Jennings saw the vehicles fleeing into the city, but couldn't catch them.
The city cops were alerted by dispatch to be ready.
Sure enough, the city cops spotted the Charger going east on West Florissant Avenue at Union Boulevard. They say they tried to stop it, but it sped up instead. Vaughn says the car was going so fast that it somehow flipped onto its top and slid two blocks before coming to a stop. That driver was able to crawl out and escape. The cops brought out their sniffing dogs in the wee hours, but police say this person hasn't been caught yet.
The other driver, however, was not so lucky. Described as a man in his 20s, he slammed the Chevy Malibu into a building at the intersection of
West Florissant and Mimika avenues
. He died at the hospital from his injuries.
Investigation is ongoing.