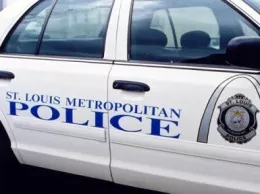 Prop A: A good idea or bad idea?
All right, Missourians! What should we do about "local control" of the St. Louis Metropolitan Police Department, also known as Proposition A?
Advocates of the measure insist that the current system of oversight -- under which the cops ultimately answer to a board appointed by the governor -- is a shameful holdover of Civil War politics. They argue that if City Hall reclaims control, the entire state will save money.
Critics, however, warn that the initiative will block the public's ability to make sure the cops aren't sweeping scandals under the rug.
According to the
Prop A campaign's website
, endorsers include the following: Mayor Francis Slay, Congressman Lacy Clay, Missouri AFL-CIO, the
St. Louis American
, the
Post-Dispatch
, the
Kansas City Star
, and more than 350 state, municipal and political officials.
According to the
opposition's website
, opponents include the ACLU for Eastern Missouri, the NAACP of St. Louis and Missouri, The Ethical Society of Police, the Coalition Against Police Crimes and Repression (CAPCR), the Gateway Greens.
But don't let others think for you. Make up your mind after glancing at these:
An eloquent case made on behalf of Prop A.
An eloquent case made against Prop A.