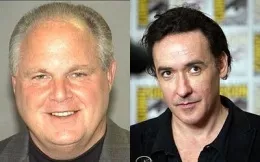 John Cusack should NOT play Rush Limbaugh in the "Rush" biopic
John Cusack's production company, New Crimes, has
announced
it's going to make a biographical film based on the life of conservative radio firebrand (and Cape Girardeau native) Rush Limbaugh.
Sounds like a fruitful idea, for Cusack is a died-in-the-wool loony liberal, while Rush is a paranoid reactionary gasbag. Ingredient one plus ingredient two = explosion!
But Cusack himself wants to play the role of Rush, apparently. Big mistake. He's not right for the part, and Daily
RFT
has thought of someone even better.
First of all, John Cusack will always and forever be Lloyd Dobler in our mind, the loveable, kick-boxing geek from
Say Anything
. He had a big heart, a big soul, his own quirky code of ethics.
Meanwhile, Limbaugh -- who
called
a college student a "a slut" after she advocated for insurance coverage of contraceptives; who
thundered
against drug-abusing criminals while abusing drugs himself; and who has
said
he'd rather see Democratic policies fail, and citizens suffer, than have to admit he's wrong -- isn't exactly loveable.
We'll grant you that Cusack is an actor, and thus gets paid to pretend he's humans who are wildly different from himself.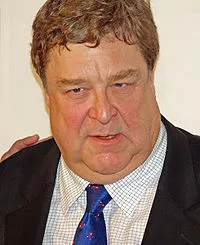 St. Louis-born actor, John Goodman should play Rush Limbaugh
But there's an actor out there who just fits the party way better: John Goodman.
First of all, Goodman is from Missouri, like Rush.
Secondly, the make-up artists wouldn't have to do too much work, as both the radio host and the actor are prosperous-looking gentlemen.
Thirdly, Goodman is on a hot streak right now, with roles in
Flight
,
Argo
, and last year's Oscar-winning Best Picture,
The Artist
. He's getting lots of press right now, too (he was just the
subject of New York Magazine profile
, for example).
Lastly, can't you just hear Goodman doing a spot-on imitation of Rush's bloviating style? We can.
P.S. The abbreviation for "biographical picture," which is "biopic," is pronounced "BYE-oh-pick," and NOT like a derivation of the word, "biopsy." We
looked it up
.