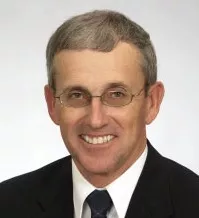 Every few years voters in St. Louis and St. Louis County get to choose whether to retain the judges appointed to their circuit courts by the governor's office. This year 24 judges are up for retention in the city and county. Of those two dozen judges, only one earned a failing grade from the attorneys who argue before the court.
Associate Judge Dale Hood with the St. Louis County Circuit Court
scored below average
in all eighteen categories that lawyers with the Missouri Bar Association use to evaluate judges.
On a scale of 1 to 5 (with 1 being the lowest and 5 the highest), Judge Hood earned his lowest marks for demonstrating appropriate demeanor on the bench and weighing all evidence fairly and impartially before rendering a decision. Attorneys gave him an average score of 2.14 for both those categories.
Last time he was up for retention in 2008 the bar association also recommended that Hood, an appointee of former Governor Matt Blunt, not be retained. He kept his office with 54 percent of the vote. Will he survive again next week? The people behind the website
votenojudgehood.com
, certainly hope not.
You can find out more about all the judges up for retention at the Missouri Bar's website,
Show Me Courts
.