Mayor Francis Slay of St. Louis and Mayor Sly James of Kansas City support tell us they support Prop B
Critics of
Proposition B
-- which would jack up the state tax on cigarettes from 17 cents to 90 cents per pack -- are warning St. Louis and Kansas City: Don't vote for this! It will actually
shrink
your revenue!
Perhaps, but the powers-that-be don't seem spooked at all: Both our mayor, Francis Slay, and Mayor Sly James in Kansas City tell Daily
RFT
they support the measure.
The
crusade against Prop B
is being
spearheaded
by the
Missouri Petroleum Marketers & Convenience Store Association
, which doesn't like it for obvious reasons.
Joe Haslag, professor of economics at Mizzou
The lobby has commissioned a
48-page study
by
Mizzou economics professor Joe Haslag
. Haslag points out in his study that none of Prop B's new tax dollars go directly into a city's pocket, but rather, toward schools and smoking prevention.
Indeed, proponents readily concede that the whole whole point of this initiative is to nudge folks to kick a habit that causes diseases we all must pay to treat via Medicaid.
And it should work, Dr. Haslag points out, for anytime you raise the price of a good, some people stop buying it. Granted, cigarette demand is fairly "inelastic," meaning it doesn't change much as prices rise (because people are addicted). But it does change: Many Missourians will quit, not to mention all the smokers in bordering states who might not think it's worth it anymore to drive across state lines into Missouri just to buy their Marlboros.
The problem with all this, Haslag writes, is that fewer packs sold means less sales and excise tax revenue flowing in to counties and municipalities. Thus he projects an annual loss of $67 million, with St. Louis and Kansas City taking the biggest hits.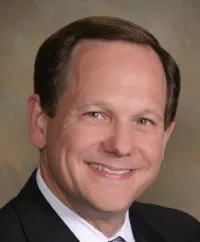 In Haslag's calculation, the city of St. Louis would lose roughly $910,000 in sales tax and $340,000 in excise tax each year (or $1.25 million combined).
But Mayor Slay's staff e-mailed us to say hizzoner will vote "yes" on Prop B,
"for the same reason he supports clean air in enclosed spaces. Passage of Prop B will make Missouri a healthier state, making it more likely that adult smokers will quit and less likely that teens will begin smoking. If it passes, it will also reduce the public and private costs of health care for smoking-related diseases."

Similarly, Jackson County (in which much of Kansas City lies) will lose a combined $1 million in sales and excise tax inflows, Haslag estimates. But Danny Rotert, communications director for Mayor Sly James, says his boss is "supportive" of Prop B.
"We're not worried about loss of revenue," Rotert explains. "We've got 14 school districts in Kansas City and all stand to benefit from the higher revenues [drawn by the tax] to help pay for all kinds of things. This is a net benefit for all of them, and by virtue of that, a benefit for us as well."
St. Louis County Executive Charlie Dooley
Finally, Haslag projects that St. Louis County would see a revenue shortfall of $2.63 million if Prop B passes. Pat Washington, spokeswoman for County Executive Charlie Dooley, e-mailed us to say that Dooley hasn't taken a position on the iniative, but that
"we have seen nothing that would cause us to worry about the conclusions in Dr. Haslag's study. We are aware, however, of credible studies indicating that increasing taxes on tobacco products discourages youth smoking."

By the way, there are three things you should keep in mind about Dr. Haslag's study (which you can
read in its entirety here
).
First, the convenience store lobby paid him $20,900 to do it. Even prior to that, Haslag was (and still is)
associated with the Show-Me Institute
, Rex Sinquefield's free-market think-tank and a group that is no friend to taxes in general. Which is not to say the professor necessarily skewed his data, or is incapable of checking his biases at the door. But it's worth considering.
Lastly, Haslag assumes in his analysis that the money saved by citizens when they stop buying packs of smokes will NOT be spent on other things in Missouri. The
Prop B campaign's
spokeswoman, Misty Snodgrass, has
called this
"an obviously absurd assumption."
Lobbyist Ron Leone, who represents the convenience stores, just e-mailed us to argue that the $67 million shortfall warned of in Haslag's study will lead to higher taxes. He wrote us the following:
The only guarantees if Prop B passes are that their constituents will be faced with a massive tax increase and their cities and counties will lose money. Special interests are already clamoring for Prop B funds which will be diverted and misspent by bureaucrats & politicians in Jefferson City just like the Lottery and casino monies.