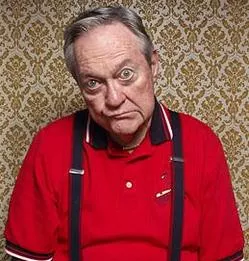 Photo: Jennifer Silverberg
Hays at his home in 2005.
Local legend Ernie Hays has passed away at the age of 77.
Hays manned the stadium organ for the St. Louis Cardinals for 40 years before retiring prior to the 2010 season. In an age when more and more ballparks use pre-recorded pop songs to entertain fans, Hays was an outlier who insisted on playing show tunes and classical music.
He is perhaps best remembered, however, for his renditions of the Budweiser theme song, "Here Comes the King."
Related content:
- Dirty Ernie The Cardinals' legendary organist tickles the keyboard -- and a lot more
- Ernie Hays: Cardinals' Organist Retiring After 40 Years
- Stand for Ernie: Organist deserves lasting tribute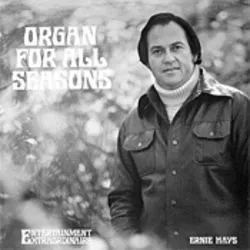 Hays' 1975 album, Organ for All Seasons
It was while operating the keyboards in the 1970s for the St. Louis Steamers indoor-soccer team that Hays first struck upon playing the jingle used in beer commercials. So grateful was the brewery for the free publicity that it later signed Hays on to a fifteen-year contract to play corporate parties and events. The song remained a staple at Busch Stadium following Hays' retirement and Anheuser-Busch's 1996 sale of the Cardinals. (Hays, btw, remains the answer to the trivia question: "Who's the only person to play for St. Louis' professional football, baseball, soccer and hockey teams?")
Behind the scenes Hays was also known for his playful demeanor and off-color sense of humor. A
Riverfront Times
profile of Hays in 2005
began with him rattling off some of his favorite one-liners. "What's better than a rose on your piano?" quipped Hays. "Tulips on your organ!"
The jokes left some rolling their eyes and Cardinals brass -- at times -- shaking their heads. But for Ernie, the goal was not to offend. He simply wanted to bring a smile to the face.
"I'm a motivational keyboardist," he told
Riverfront Times
. "That's something you have to learn over time. If fans are positive, my job is to reinforce their attitude. If their mood is foul, my job is to work like hell to change that."
Hays is survived by his wife of 50-plus years, Loreta, and their children and grandchildren.
This morning the Cardinals issued the following statement:
The entire St. Louis Cardinals family is saddened by the passing of Ernie Hays, retired Busch Stadium organist, last night at the age of 77.

"We are deeply saddened by the passing of Ernie Hays," Cardinals Chairman Bill DeWitt Jr. said. "Ernie's music shaped the soundtrack of Cardinals baseball for nearly four decades. He was one of the premier sports organists in the country, and a valued member of the Cardinals family. The entire Cardinals organization extends its sincere condolences to his wife Loreta and his entire family."

A St. Louis native, Hays began playing piano at the age of seven. He finished high school in Houston, Missouri, and majored in music at Drury College and Southwestern Missouri State University in Springfield. Hays served four years of active military service with the United States Navy before returning to St. Louis and earning an engineering degree from Washington University.

Hays' sports music career began in 1971 when the Cardinals installed an organ in Busch Stadium II, and he quickly became a fixture at major St. Louis sporting events. Hays soon started playing for the St. Louis football Cardinals, the St. Louis Blues, and the St. Louis Stars and Steamers soccer teams in addition to area college teams. Hays is credited in St. Louis with popularizing batter "walk-up" songs, as well as the intro music for relief pitchers. Hays retired from the Cardinals in 2010 after 40 seasons.
Continue on to view a video of Hays' playing "Here Comes the King" in his home studio.