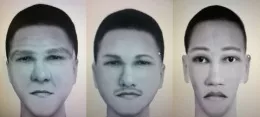 These are composites of the man who fatally shot Phebe and Mosary Stallings Monday in U. City
Yesterday at 2:45 pm, University City Police responded to the
business park at Sutter Avenue and Barmer Industrial Drive
to find a mother and son all shot up.
Both the mother --
Phebe Stallings
, 54 -- and her son, 23-year-old
Mosary Stallings
, were taken to the hospital but died of their injuries.
Residents of the 6500 block of Bartmer, the mother-son pair had just bought some items at a convenience store when witnesses say a man ambushed them (according to
news reports
).
On the right are the composite sketches of the suspect.
The man is described by U. City police only as a black male with a medium complexion, wearing a hooded sweatshirt.
It's unclear whether the suspect knew the victim, but there was a "substantial amount of what appeared to be narcotics" at the scene.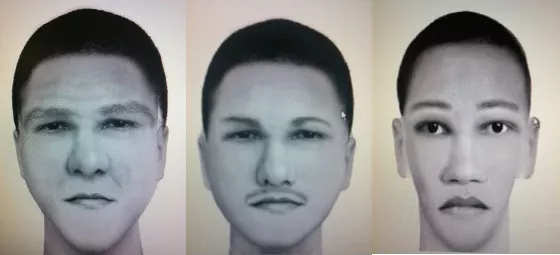 The Crimestoppers number is 866-371-TIPS.