In the '90s, Dreste and his compatriots created "wanted" posters for abortion providers, listing their home addresses, relatives, personal telephone numbers and offering "rewards."
This week isn't the first time Todd Akin has had to answer questions about his relationship with Tim Dreste, one of the country's most infamous anti-abortion activists of the 1990s. But with election day just two weeks away, a national media that's always achin' for some Akin and news that Akin was arrested not just once (as he had previously disclosed) but four times in the 1980s for participating in anti-abortion protests, Akin is receiving some high-profile scrutiny this time around.
Salon's Alex Seiz-Wald published a lengthy piece yesterday about Akin's alleged ties to extremist militia and pro-life groups led by Dreste. Seiz-Wald asserts that Akin was arrested with Dreste's group Pro-Life Direct Action and other anti-abortion organizations that used highly intimidating, sometimes violent, tactics to prevent women from getting abortions.
So who is this Tim Dreste guy Salon and other media outlets are so upset about?
The Riverfront Times profiled the man many consider to be some mix of "domestic terrorist, religious fanatic, paramilitary right-wing nut" in 1999, following his federal conviction for co-conspiring to kill, assault or do bodily harm to physicians who provide abortions.
Protesters in downtown St. Louis in the late 1970s.
Yesterday, Salon's Alex Seitz-Wald published a lengthy piece called "Todd Akin's Militia Ties Exposed"We reached Dreste by phone last night, but he said he was unaware of the articles that tie him to Akin and didn't want to comment. Dreste has been prohibited from distributing pro-life literature, fined $6 million by federal court and scorned by the "mainstream" pro-life movement -- moves that have effectively silenced him in the last decade.
But RFT's Melinda Roth uncovered some pretty chilling anti-abortion tactics Dreste innovated and personally practiced back in the 1980s and 1990s, when Akin was still running in his circles:
File Photo from Milwaukee Police
Pro-life demonstrators (and their children) attempt to rush a clinic in Milwaukee in the 1980s.
Dreste was the protege of John Ryan, a Catholic anti-abortion activist, who was later ostracized from the movement for having an extramarital affair. Ryan believed that he and his followers should do anything possible to prevent the murder of a child. "If it's radical for us to enter an abortion clinic and place ourselves between a murderer and his victim, then I want to be a radical," Ryan once said at a National Right to Life convention.
Ryan taught Dreste to blockade clinic doors to buy more time with the women seeking abortions. Akin was arrested for using the "blockade technique", which was commonly used in the 80s and early 90s, even though obstructing private property has always been illegal. Still, Dreste describes the effectiveness of staging a blockade: "And it was working because it allowed our counselors a longer time on the sidewalk to talk with the girls. I mean, you get 30 seconds to one minute to talk to these girls, but if you've got a lot of people blocking the door, you have more time. If you can just talk to them for a few minutes, there's good chance you can get through to them."
Sally Burgess, director of Hope for Women Clinic in Granite City, IL said this of Dreste and his followers (who were regular fixtures outside her clinic):

"They used tactics like, when a patient was walking toward the clinic out on the sidewalk, they would get right in her face, and your tendency when somebody does that is to reach out and try to push them back. At that point, the protesters would call the police and file assault charges (against the woman), so that the patient would be sitting there in this very busy clinic and be dragged out by the police. Any little harassment thing like that, they would do."

An anti-abortion protester gets carried into the paddy wagon at a protest in Atlanta.

When President Bill Clinton signed the Freedom of Access to Entrances Act (FACE), making it a federal crime to engage in violent or disruptive behavior at abortion clinics in May 1993, Dreste took it as a declaration of war. Dreste wrote an op-ed for the Post-Dispatch from jail, questioning why his people were being thrown in jail while "militant homosexuals invade church services and spread AIDS-infected blood in legislative chambers, all the while being cheered on by the left for standing up for their causes."
After FACE became law, Dreste and other pro-lifers knew their ability to persuade women to turn around had been significantly compromised. Instead they decided to terrorize abortion providers. Bullet-proof vests and police escorts became the norm for women's clinic employees, following the 1993 murder of David Gunn, an abortion provider in Florida. Days after Gunn's murder, Dreste made a new sign for one of the doctors who rubbed him the wrong way at Hope Clinic: "DO YOU FEEL UNDER THE GUNN?"

Image via
Still at it: This sign was hung on a post outside the Planned Parenthood building in Central West End in 2008.

In 1994, Dreste organized a convention in St. Louis for anti-abortion activists like him who would not commit to the national pro-life movement's edict to practice "nonviolence" (a wave of murders and violence wasn't very good PR for a movement that was trying to mainstream). At the convention, Dreste unveiled what would later be dubbed the "Wanted" poster, which showed a photograph of an abortion provider in Kansas City, who flew out to St. Louis to practice once a month, with the words "GUILTY of Crimes Against Humanity" written below. The poster listed the doctor's home and work addresses, enumerated his "crimes" and then, in a bold black font, issued a $500 reward. The posters flooded telephone polls and mailboxes across St. Louis.
Shortly after other activists took cues from Dreste, publishing their own "Wanted" posters and websites. One site asked readers to collect "evidence" against abortion providers or "baby butchers", including photos, videotapes, car makes and models, addresses, names of friends, phone numbers, Social Security numbers and the names and birth dates of spouses and children. It then printed the information alongside photos of the physicians in question. Names of doctors, judges and their relatives on this national "wanted list" were printed in black if they were still alive, gray if they had been wounded and crossed through with a line if they had been killed.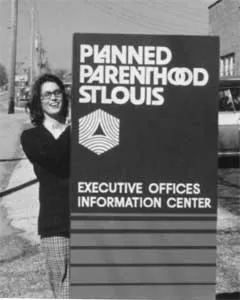 At a rally in O'Fallon last year Akin told the crowd that he had been arrested with other protesters outside a clinic 25 years earlier. "Don't tell anybody I'm a jail bird," he joked. He also said he reunited the evening before with "a group of people who had been in jail with me" who were all "involved in the pro-life movement." Sounds like a sketchy -- but not altogether surprising -- gathering. Salon speculates that Dreste was arrested in the same batch as Akin, and also accuses the Senate candidate of being a little too friendly with Dreste's militia groups well into the 1990s.
Is Tim Dreste to Todd Akin what Jeremiah Wright or Bill Ayers were to Barack Obama? Another sketchy extremist who had an unknown relationship with a candidate decades ago? Looks like it.
As Obama's questionable ties to lefty radicals only seemed to incite and outrage the FOX News set, we predict revelations about Akin's connections to these anti-abortion groups won't change many votes. Unless you've been living under a rock here, it should come as no surprise that this guy hates abortion with astonishing fervor.
A week after RFT's feature came out, Dreste foreshadowed Akin's bullheaded commitment to a post no one wanted him in anymore. The Beacon's political reporter Jo Mannies -- then writing for the Post-Dispatch -- wrote that Dreste refused to resign from a state GOP committee he sat on, even as Republicans all around him called on him to step down. Sound familiar?
Three months after the Missouri GOP first called for his resignation from a party post, anti-abortion activist Tim Dreste says he's staying put.

That's embarrassing state Republican leaders and rankling abortion-rights supporters, who on Wednesday distributed leaflets in downtown Clayton that called on the GOP to take action. Copies were delivered to the Clayton office for the state's two top Republicans, Sens. Christopher S. Bond and John Ashcroft.

Later Wednesday, both senators issued a statement renewing the party's call for Dreste to quit. He reaffirmed that he won't.