Just don't paint your face like this guy. It's too pathetic.
So the Cards choked. It happens -- not to the Cards, of course, not usually. But life goes on. The World Series starts tonight, and the rest of the world has already forgotten about us.
1. Gather at Busch Stadium. Bring candles. Sob, "It shoulda been us!" Experience catharsis with your fellow members of Cards Nation. It could be a beautiful bonding experience, almost as much as winning. But just to be safe, might as well bring a friend or two so you don't feel like a total idiot if you're the only one who shows up.
2. Root earnestly for the Tigers. Hey, we beat them back in 2006. And it would only be gracious to show our support for another Rust Belt city that needs a reason to feel cheerful and victorious. Also, Miguel Cabrera won the friggin' Triple Crown. Anyway, it would probably still feel good to hiss in derision every time we have to look at some b-roll footage of the Beautiful City By the Bay and their stupid cable cars.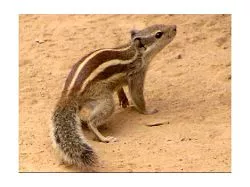 The latest candidate for Rally Squirrel, in tiger stripes.
3. Capture the Rally Squirrel and fly to Detroit. (Or, conversely, fly to Detroit and capture yourself a rally squirrel.) At a strategic moment, release squirrel onto the field of Comerica Park.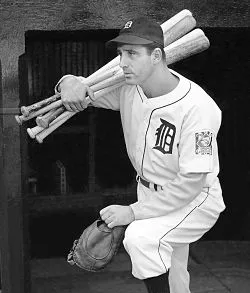 They already have Cabrera, but hey, a lifetime 331 homers and 1,276 RBI is nothing to sneeze at.
4. Buy a shelf of Rice-a-Roni, the San Francisco Treat. Serve it to your enemies.
5. Celebrate the hell out of Halloween. Dress up as Marco Scutaro or Barry Zito, with a giant stake through your heart. Drink massive quantities of alcohol to drown your sorrows, and then mop up the ensuing pile of vomit with an orange towel.
6. Then again, Halloween does mark the time of year when the division between the spiritual and temporal worlds is at its thinnest. Summon the ghost of Hank Greenberg, the original Hebrew Hammer, and get him to start hitting like he did in his prime. Or maybe get Ty Cobb and instruct him to spike as many Giants fielders as possible.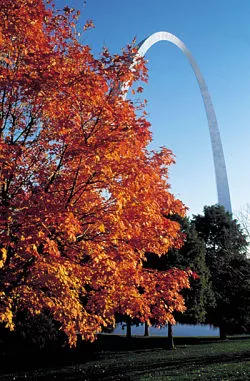 You could've missed this!
7. Think about that fink Albert Pujols and how he had to watch the entire postseason from the comfort of his couch. Doesn't that make you feel better? Even though he probably has a really awesome expensive couch.
8. Get yourself the hell outside and enjoy the gorgeous fall weather. Isn't it nice? Aren't the leaves pretty? Isn't it relaxing not to have to worry about the outcome of tonight's ball game? Can you feel your blood pressure dropping? It's better than yoga! La la la.
9. And, well, there's always the Rams. Right?
10. Find yourself a Cubs fan. Hear the stories of the epic chokes of 1969, 1984, 1989 (against the Giants!) and 2003. Yep. It could be way worse. You could always be a Cubs fan.