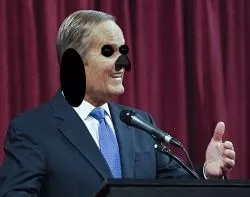 The warped woof of Todd Akin.
Be still, our Akin-breakin' heart.
The Akin campaign seemingly doubled-down on that "Claire McCaskill is a dog" thing when Akin's spokesperson sent out the following tweet: "If Claire McCaskill were a dog, she'd be a 'Bullshitsu.'"
Which is like, come on, Akin campaign. You know what comes next.
As we wrote yesterday, the initial comment needn't have gotten folks so hot under the collar. Mostly it was kind of rambly and made no sense:
She goes to Washington, D.C., it's a little bit like one of those dogs, 'fetch,' she goes to Washington, D.C., and get all of these taxes and red tape and bureaucracy and executive orders and agencies and brings all of this stuff and dumps it on us in Missouri.
But then along comes Rick Tyler, Akin's spokesperson, to make sure the story didn't die:
We put the inevitable follow-up question to the RFT newsroom: What kind of dog is Todd Akin?
For your consideration, here are five dog breeds you'd never want to own (nor, possibly, elect to the U.S. Senate).
Lhasa Asshole A yappy and insufferable breed known for forcing its self-righteous religious beliefs on others.
Gaffie Come Home Bringing the nation's ridicule, pity, and scorn to Missouri's backyard.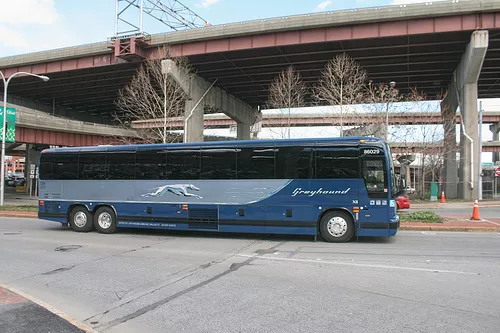 Gayhound Dogged about denying gay rights. We would also have accepted "Homophobichon."
Legitimate Rapeweiler: A Woman's Worst Friend A special breed of "victim attack" dog, this specimen eats nothing but Anti-Science Diet and knows how to shut that bowl thing down.
And finally, our intrepid calendar editor Paul Friswold offered the following breed screed, which is the equivalent of an Akin-dog-pun-mic-drop.
DogChannel.com
Azawakh
He's the master of the (Azawakh)rd quote.

His campaign is a classic example of Shitting-the-Beddlington terrier.

On the topic of human reproduction, he's full of Bolognese.

Akin would probably like to Eurasier his arrest record so no one can find out just what the charges were, lo those many years ago.

On the other hand, Norbottenspets a guy who's so big into home schooling to have a great understanding of how the real world works.

I think he's lost the Plott if he believes inferring his opponent is a bitch is going to win the female vote.

Because seriously, if you call Claire a bitch to her face I'm pretty sure she'll kick you right in the Podengo.

DogChannel.com
Xoloitzcuintli

Schapendoes claws, Todd, I think you're in for a real dog fight now.

Xoloitzcuintli? Speaking in tongues doesn't really play to the non-religious crowd, Todd.

Come election night, he'll probably be swilling an Olde English (Bulldogge) when he gets his ass handed to him.
MIC DROP.
Do leave suggestions if you got 'em.