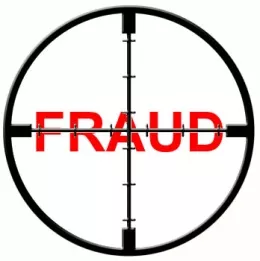 Attorney Stephen B. Evans has been indicted for mail fraud
Attorney
Stephen B. Evans
helped
a young lady win a $5.77 million judgment this past April against the makers of
Girls Gone Wild
.
Now Mr. Evans needs to get himself out of trouble.
The south St. Louis-based attorney was indicted yesterday on three felony counts of defrauding his own clients.
According to the U.S. attorney's office, Evans represented clients in claims of personal injury, breach of contract or negligence, on a contingent-fee basis.
The feds allege Evans often received checks mailed to him from insurance companies after winning a case, and that sometimes he'd keep the money for himself. All told, they allege, he kept between $70,000 and $120,000.
He faces three counts of felony mail fraud.
In March the Missouri Supreme Court
suspended Evans' law license
, noting "that the Respondent has committed professional misconduct and...poses a substantial threat of irreparable harm to the public."
Read the federal indictment
here
.
As for Tamara Favazza and her
Girls Gone Wild
case, she's now being represented by the
Medler Law Firm
. More on that to come....