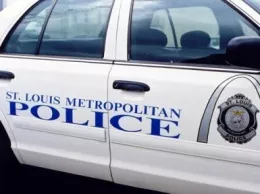 Do city cops want local control?
Backers of Prop A
proudly trumpet
the many folks who support their ballot initiative, which would dismantle state oversight of St. Louis cops and return that oversight function to City Hall.
But what about the city cops themselves? Do they want local control?
The waters have been muddied over the last week ever since the officers' union president, David Bonenberger, blasted Prop A in an October newsletter and pleaded to the rank-and-file to vote "No."
But last evening, after an emergency union board meeting, Bonenberger seemed to have done a 180 -- or at least, muzzled his dissent by releasing the following statement:
[In helping to draft Prop A] We reached a compromise that represents the best interest of the commissioned, civilian and retired members of the department, that protects their benefits, guarantees them collective bargaining rights and fully-funded a $2.5 million increase to the salary matrix. When a policeman gives you his word it means something. We reached the best compromise for our members and retirees. We're not ashamed of that and we're certainly not going back on our word now.
Wow. This is the same union president Bonenberger who, just about a week ago,
wrote
the following to his fellow officers about the measure, which has been spearheaded by Mayor
Francis Slay
and billionaire free-market activist,
Rex Sinquefield
:
Tell your family and friends.... that we do not want local control and that the Slay/Sinquefeld partnership has been misinforming the public.... They claim they have built in safeguards to protect officers from political influence if this passes. Who are they kidding?
Bonenberger said some officers were already feeling new pressure to respond more quickly and have better relationships with city officials. He warned that if Prop A passes,
It is blatantly apparent, at least to me, that our members will be at risk of being removed from their assignment if they don't remain at the beck and call of the elected officials.
Okay. But does anything really stop City Hall from exerting that muscle right now?
"I don't know what would stop it from happening right now," said Jeff Roorda, the union's business manager, in a phone call with Daily RFT before the Tuesday night meeting. "In theory, a commander could work off the assumption that he's insulated from political influence under state control [the current system]. But I don't know if that's true in practice."
According to Roorda's press release, the union has "reaffirmed its neutral position" on local control.
Neutral only? That's funny: The Prop A campaign's website, A Safer Missouri,
lists
the union as an endorser.