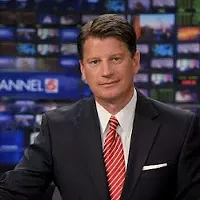 Mike Bush: The part, the widow's peak, the whole package.
One thing is clear. St. Louis television viewers love Mike Bush's mop. The KSDK (Channel 5) anchor is nearly always the winner of our Reader's Choice award for Best Hair on Local Television Personality. Such was the case again last week when we unveiled our annual Best of St. Louis issue.
See also: Six Best Hairdos of St. Louis' TV Personalities (Female Edition)
And while it is hard not to be in awe of Bush's hair helmet, we here at Riverfront Times favor a slightly more disheveled look. Here, then, is our list of the five best 'dos currently on local airwaves.
5. Casey Nolen, KSDK reporter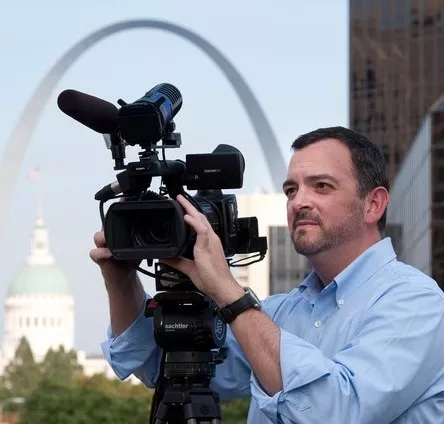 http://twtrland.com/profile/CaseyNolen
2011 Winner: A cursory evaluation would likely advance no further than Nolen's receding hairline and thus would completely miss the newsdude's oh-so-tasteful addition of a chinstrap and moustache, which complete the package like the ribbon and bow on a gift from Santa.
4. Mike Roberts, KSDK weatherman
2010 Winner: Mike Roberts makes a living analyzing that which occurs above our heads; what better way to instill trustworthiness in the general public than to assert such awesome control over his own northernmost point? 3. Jim Hayes, Fox Sports Midwest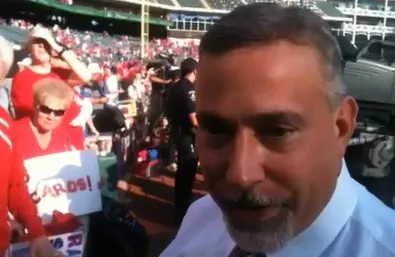 2007 Winner: OK, so we have strong suspicions that the hair atop Jim Haye's dome is not real. But it looks fabulous and toupées are a time-honored tradition in television, with famed sports anchor Howard Cosell and weatherman Willard Scott just a few of many broadcasters who've worn a rug before the camera.
2. Larry Conners, KMOV anchorman
2009 Winner: The sleek-pated Larry Conners brings an aerodynamic grace to the news desk that we can only hope will endure for years to come. 1. Al Hrabosky, Fox Sports Midwest
2012 Winner: Sometimes (to our great disappointment) he goes clean shaven, others he'll tease with a nattily trimmed mustache and goatee, hopes begin to rise when he busts out a full beard, and on very, very special occasions that blessed barracuda of a Fu Manchu comes out to play. That, friends, is hair.