Kholood Eid
The library in January, 2011, just a few months after construction began.
For the past two years, we've been waiting to see the results of the Central Library's full gut renovation. Twice Daily RFT has gotten to put on a hard hat and go inside to check out the construction crew's progress. At first we saw a lot of deconstruction: lots of walls had been knocked down, nine floors of stacks had been cleared out in order to make way for the revised floorplan. A year later, most of the new structure was in place, but the space was still very raw.
But now, with just a couple of months to go before the grand reopening -- there will be a gala celebration for members of the library board and their loyal donors on November 17 before the library opens to the public on December 9 -- the place is in much better shape. Yesterday KMOX (1120 AM) reporter Michael Calhoun took a trip inside with his smartphone and came back with some pretty amazing Instragram photos.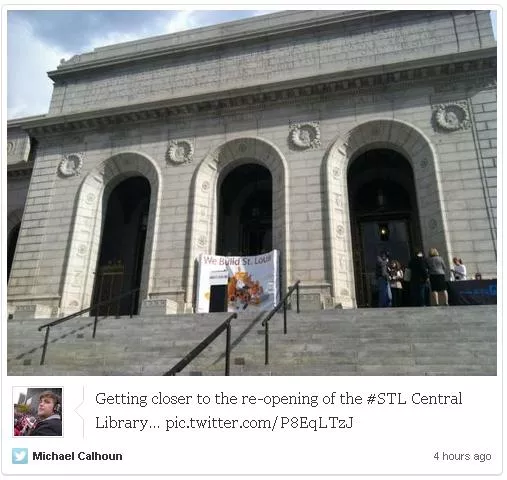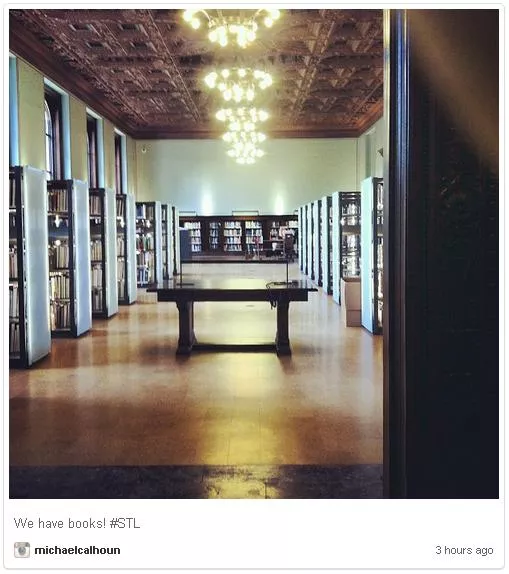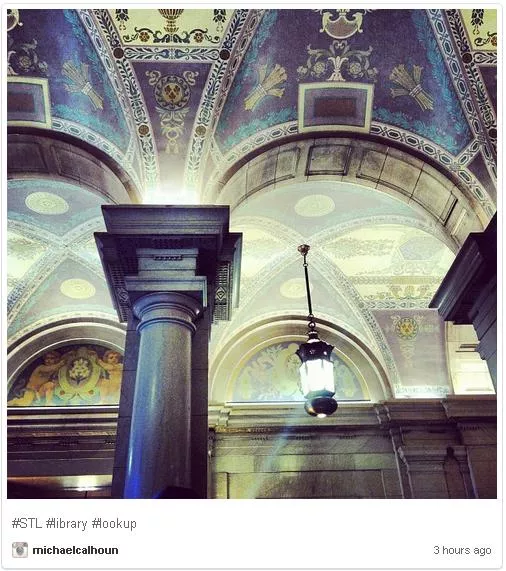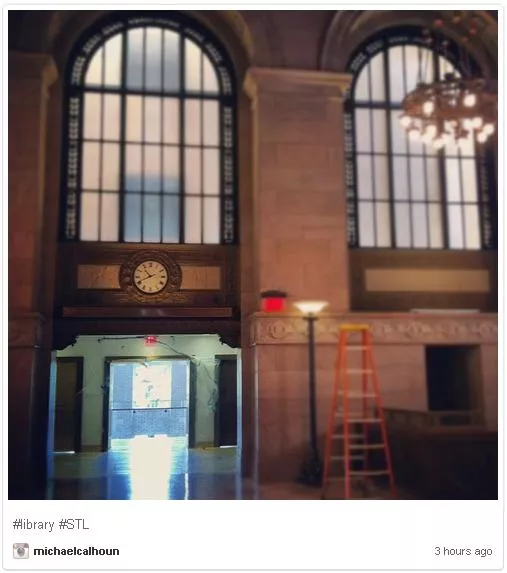 You can hear more about Calhoun's trip to the library, plus his interview with director Waller McGuire on KMOX later this morning.