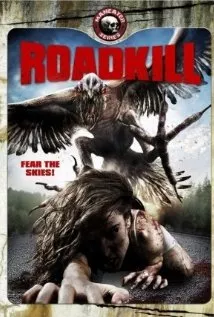 I have absolutely no clue what sort of quality film this poster is advertising. But, from the looks of it, I'm thinking it didn't get nominated for a bunch of Academy Awards. Seems fitting for the way the Cards have played on the road, no?
Question: Why is
Jaime Garcia
so unpopular with hotel maids?
Answer: Because he always shits the bed when he's on the road!
Wakka wakka, and all that sort of thing. I'll be here all week, folks. (I really will be; I have nowhere else to go.)
So in case you missed it, the Cardinals just finished up a three game set in San Diego; a series which saw the Redbirds swept by one of the, um, lesser accomplished teams in the National League. Don't get me wrong; the Padres aren't the Colorado Rockies of 2012, the laughing stock of the NL West and the senior circuit as a whole, but they're still not a very good team. Certainly not the sort of team another squad supposedly in contention for a playoff spot should be getting swept by.
I opened with a joke about Jaime Garcia and his awful road pitching because, well, all the best public speaking pamphlets I've ever found in the gutter recommend leading with a joke, and because Garcia's performance on the road this season has been, quite frankly, joke worthy.
But you know what? The Cards' resident Mex-Lefty isn't the only issue the team has away from Busch Stadium. Not even close.
Including his dismal performance in the series opener in San Diego, an abortion of a start that saw
Shelby Miller
have to take over after just three innings, Jaime's road ERA this season is 6.19. His home ERA for 2012: 2.63. That's...just unreal. Not startling, not surprising. Inexplicable. Completely and totally inexplicable.
The narrative, of course, is that Jaime is fragile and all OCD'd out and can't pitch on the road. Personally, I believe there probably is an element of something psychological in his road performance; if there wasn't originally it has to be getting to the point now of being in his head a little bit every time out. But I don't think it's a situation of Garcia being too weak-minded or anything of the sort to pitch on the road. What exactly is really going on I don't know, but the numbers do paint a rather bleak picture.
Jaime has allowed opposing hitters an .862 OPS against on the road, versus a .682 at home. His K/BB ratio is 4.67 at home, just 2.06 on the road. He's walked nearly twice as many hitters on the road as he has at home, in an identical number of innings. Worst of all, he's allowed 6 home runs in his 48.0 road innings this season, which is infinitely more than he has given up at home. Actually, it's not infinitely more; it's an undefined amount more, since he has yet to allow a dinger at Busch this season. It all paints a picture of a pitcher who simply isn't the same guy on the road as he is at home.
The problem is, most of the team is right there in the boat with Jaime. Overall, the Cardinals are 43-29 this season playing in Busch Stadium. Wearing the road greys, though, they're just 32-38. Most teams play better at home than on the road; something about the comfort level and familiarity with the surroundings, coupled with umpiring that tends to favor the home team (look it up; it's a real thing), all adds up to easier sailing in your home park than in hostile territory. But when your winning percentage is 140 points higher at home than on the road, well, that seems a little bit extreme.
The Cardinals hit better at home; a .785 home OPS versus .740 on the road. That's not a huge split, but remember that Busch is a moderate pitcher's park. Still, not a shockingly huge deficit. The pitching is where things get really ugly; the Cardinal pitching staff has a 3.38 ERA at home this season; their road mark is 4.42. Again, you always expect a team to perform better at home, but more than a full run difference is just hard to swallow.
I have no idea why there is such a dichotomy between the quality of the Cards' play at home and what they do on the road. I don't understand the team's struggles away from home any more than I do those of Jaime Garcia specifically. I would like to blame the poor won/loss record on incompetent managing; somehow in my heart I believe virtually all the Cardinals' woes this season could be solved by just not bunting so goddamned much, but I'm not sure that covers all the various maladies of this club.
What I do know is this: the Cardinals need wins, either at Busch Stadium or in some other park. They have ten games remaining at home, and twelve on the road. It's lucky for them the rest of the National League seems to have virtually no interest in playing good baseball and grabbing a playoff spot for themselves, because otherwise I have a feeling the Redbirds would be capital S screwed. There's no time left to try and figure out what the issue is, or why the record is so different. If the Cards can't figure out how to do better than Swept in San Diego (a new, posthumously produced romantic comedy from Nora Ephron, I'm pretty sure), I don't think they're going to have to worry about winning any postseason games on the road.