The 2012 Best of St. Louis issue is fast approaching. Have you voted yet?
Go do it now before it's too late
! Have you finished debating the finer points of
the 2011 issue
? We haven't, hence this list. While researching contenders for a certain
Best Of category last year
, we realized our town has a heap of great establishments that could have won the award. If you're looking for a place to celebrate an anniversary, get away from the kids for the weekend or a place to house the in-laws on their next visit, you can do much, much worse than these nine hotels.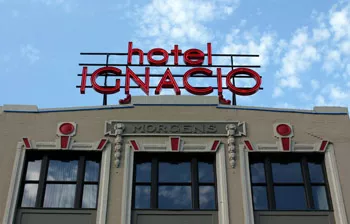 Hotel Ignacio
(3411 Olive Street; 314-977-4111)
One of the newest hotels accommodating guests in St. Louis is housed in the beautifully rehabbed Morgens Building in midtown. The former laundry-cleaner site was named one of the city's "Most Enhanced Buildings" by Landmarks Association of St. Louis, and with Hotel Ignacio's 49 modern, uniquely designed rooms, and two suites, it's easy for a visitor, or local on a staycation, to see why. The hotel's stylish exterior and midtown location add to its attraction; Ignacio is within walking distance of the happening Grand Center and Saint Louis University, and it's connected to the Triumph Grill. The real sparkle of this jewel, however, comes from the elegance and comfort found within its rooms. Each room, of which no two are alike, showcases one of four design themes: fine arts, performing arts, music or architecture. Visitors to the boutique hotel can enjoy paintings and various little touches that highlight each theme, all while resting on a Tempur-Pedic mattress or doing business on the in-room tablet-style media hub.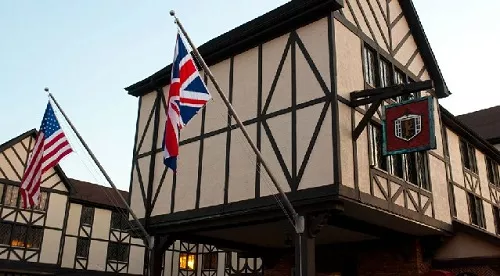 Cheshire Inn
(6300 Clayton Road; 314-647-7300)
Can't afford the trip to jolly old England? Not to worry; the Cheshire Inn brings a corner of wee Britain to the Gateway City. The boutique hotel was built in the 1920s and underwent extensive renovations and reopened in the summer of 2011 retaining its classic Tudor style. Feeling whimsical? Pop into one of the Cheshire's novelty rooms decked out in themed décor. Enjoy a romance worth faking your death over in the Renaissance -themed Romeo and Juliet room or bring your PP7 and a girl with an anatomically punned name to the James Bond room, awash with 1960s mod touches and images of non-Lazenby 007s. Of course, if novelty is not your cup of PG Tips, the Cheshire features regular rooms, thick with comfort and refined elegance. The luxury hotel also offers poolside rooms, spacious mini-suites and daily tea service.
Millennium Hotel St. Louis
(200 South Fourth Street; 314-241-9500)
St. Louis may not be famous for romance, but that doesn't mean we don't have what it takes to heat things up, and Millennium Hotel St. Louis offers the perfect opportunity for a romantic getaway any time of year. Start your day by lounging poolside with a cocktail. Then head back to the room to freshen up and take the elevator to the top for dinner at the Top of the Riverfront, a rotating restaurant that is the go-to destination for Valentine's Day and other special occasions. Beyond the romantic vibe, the 28-floor hotel boasts spectacular views of the city, and tourists can easily walk to all the downtown attractions or hop on the MetroLink to visit the rest of our fair city.
Omni Majestic
(1019 Pine Street; 314-436-2355)
As anyone who has traveled knows, not all hotels are created equal. Some are unfriendly, some dirty and some are both --
ick
! Thankfully, St. Louis has the Omni Majestic. Not only does the hotel exceed in friendliness and cleanliness, the Omni's also got charm. Built in 1913, the building is a National Historic Landmark and features nineteenth-century poster beds in the guest rooms. The location provides plenty for pedestrian visitors to enjoy, as the restaurant lies downtown near many sites, including the City Museum and all major sports venues. Inside the first-floor Mahogany Grille, the warm décor invites visitors to cozy up for breakfast, lunch, dinner or, for those in true vacation mode, a cocktail.
Renaissance Hotel
(800 Washington Avenue; 314-621-9600)
The Renaissance Hotel downtown provides the perfect home away from home for business travelers, tourists and those just wanting to have a night away from home. The hotel boasts 875 rooms, 42 suites, 23 floors, 32 meeting rooms and more than 50,000 square feet of meeting space. Its location allows guests to visit downtown attractions such as the City Museum and the Gateway Arch, as well as partake in the constantly evolving Washington Avenue nightlife. Not interested in venturing out? No problem: the Renaissance's Capri Restaurant serves up classics such as St. Louis-style ribs and gooey butter cake, so you can still get a taste of St. Louis without leaving this lovely hotel.
Chase Park Plaza
(212 North Kingshighway; 314-633-3000)
Everyone deserves a little indulgence now and then, whether it's a trip out of town or a staycation. The classiest option in town for either, the Chase Park Plaza, has been exuding elegance for decades. The Chase has thought of everything to ensure that guests don't even have to leave the hotel, if they so choose. Dining options include Eau Bistro, Café Eau, Chaser's Lounge, Marquee Café and the Tenderloin Room. Weather permitting, guests can ignore the bustle of the Central West End while lounging around the gorgeous outdoor pool. Or, if the weather's not so great, catch a flick at the Chase Park Plaza Cinemas. As if the hotel needed anymore cool points, it should be noted that the Chase Club (now home to Chase Park Cinemas) hosted such acts as Frank Sinatra, Dean Martin and Bob Hope. Oh, and for the newer generations of guests, George Clooney stayed at the Chase while he was in town filming
Up in the Air
, and he's kind of a big deal.
Ritz-Carlton
(100 Carondelet Plaza; 314-863-6300)
The name Ritz is synonymous with, well, the ritz. No hotel exudes elegance more than the Ritz-Carlton, and, lucky for St. Louisans, the glamorous hotel has an outpost in Clayton. Naturally, the Ritz provides exceptional comfort and luxury, including private Juliette balconies, flat-screen TVs, marble baths and Comfort Essentials feather beds. Guests can choose to venture outside of the hotel and stroll through lovely downtown Clayton or stay within the Ritz's walls and enjoy plenty of dining options or entertainment in the Lobby Lounge, which hosts live music and dancing and, keeping with the Ritz's refined tone, Saturday and Sunday afternoon tea. Yep, this is the life, and you deserve it.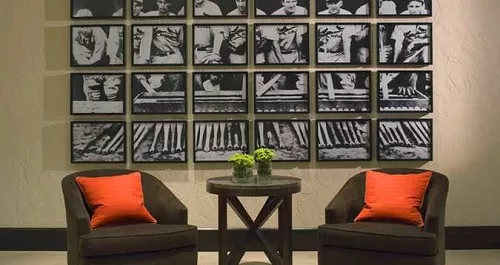 Hilton St. Louis Ballpark
(1 South Broadway; 314-421-1776)
In a baseball-mad town such as St. Louis, there's no better place to stay before or after the Cards take the field than the Hilton St. Louis Ballpark. Besides being just a short distance from Busch Stadium, the hotel also features Serenity beds, Touch of Down pillows and Crabtree & Evelyn toiletries - hey, sports fans deserve to be pampered too! This year the Hilton opened the 360 rooftop bar, which provides a perfect views right inside the stadium. On gameday, the hotel grounds transform into a rally point for Cardinal Nation, alive with music, food and fans. If the Cardinals keep on winning, then a regular old homestand might just turn into a staycation.
Moonrise Hotel
(6177 Delmar Boulevard; 314-721-1111)
For years, visitors to St. Louis toured our favorite little strip, enjoyed its restaurants, bars, shops and scenery, only to leave Delmar Boulevard and head back to their hotel away from the lights and fanfare of the Loop. But now, thanks to one man, no one need leave the universe he created ever again. Is there anything Joe Edwards can't do? The tireless local has developed everything from bowling alleys to music venues to resurrection efforts for the Loop trolley. And in April 2009, he added boutique hotel to his résumé. And this isn't just any old hotel. In true Edwards fashion, this place rises above your run-of-the-mill, cookie-cutter hotels. Sure, it's got guest rooms, but these guest rooms feature Serta Enrapture mattresses, plasma TVs, Wolfgang Puck coffee and elegant toiletries. The Moonrise even has Jacuzzi rooms and ten "Walk of Fame" suites, which highlight different stars from the St. Louis Walk of Fame, another Edwards project. The hotel not only offers plenty of dining and entertainment along the bustling Loop, but it also houses fine dining at Eclipse and an ultra-chic rooftop bar.