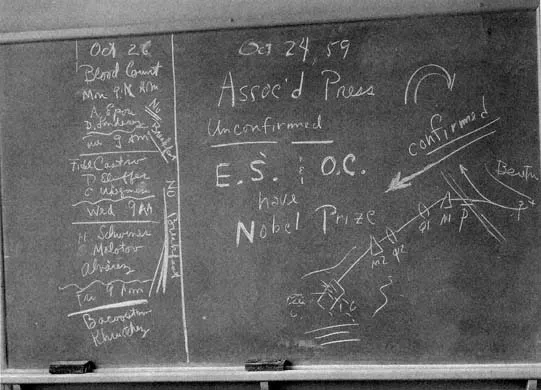 Over the weekend, the
Missouri Tigers
opened their 2012 season by beating up the
Southeastern Louisiana
Sacrificial- er, um,
Lions
62-10. It was pretty much everything you could have hoped for out of an opening night performance: the Tigers won and nobody got hurt.
The problem with trying to read too very much into a game like the one on Saturday is, of course, the level of competition. It's nothing against Southeastern Louisiana University or its fine alumni; I'm sure it's a great school and the people who go there are quite lovely. But in college athletics you get these odd mismatches fairly regularly, particularly early in the season before conference play ramps up for teams, where the teams just aren't of even remotely similar pedigree.
The best way I've found to deal with games like this is to think of them almost like preseason games in the NFL. It's not exactly like that, obviously; even great teams do occasionally blow it and lose one to the Little Sisters of the Poor, and the games most definitely do count. But ignore the score, and just accept that a quality team got their work in.
That doesn't mean there aren't things to be gleaned from even the most lopsided affairs. And it's a good thing, too, when you happen to be a sportswriter looking for something to write about.
The Tigers looked good overall.
James Franklin
made some nice throws, the defense stifled the Lions, and the Mizzou playmakers, for the most part, made plays. None of that is very specific, of course; four things stood out to me as important.
Thing One: Marcus Murphy is Fast
Anyone watching the game had to be impressed with the return abilities of running back Marcus Murphy, a redshirt freshman who missed all of season with a shoulder injury. Murphy has very much a Henry Josey kind of thing going on, and just might have a chance at a similar sort of breakout. The speed is evident, as well as the shiftiness and remarkable cutting ability. I don't know that Murphy will get a ton of time on the field as a tailback just yet, but watching him run returns on Saturday you have to be excited at the prospect of what kind of weapon he could be for the Tigers.
The best teams usually have the ability to make a difference in all three phases of the game: offense, defense, and special teams. We don't know exactly what the other two parts of this Mizzou team are going to look like just yet, but the presence of a guy like Murphy taking kicks gives the Tigers a chance at a true game-changer of a play at any moment.
Thing Two: The Defense Looks Fast
You know that thing I said just a second ago, about the best teams being able to get it done in all three phases of the game? Well, count a pair of defensive touchdowns for the Tigers as part of that sentiment as well. Generating points on offense makes sense; generating points on defense has an entirely different sort of impact.
The defensive line played well, getting into the backfield of the Lions pretty consistently and hassling their quarterback all evening. They forced off-balance throws and disrupted the timing of the running game. The secondary played just as well, limiting the Lions to just 4.9 yards per pass. Southeastern Louisiana went to a quick and short pass attack, managing to complete a fair number of passes, but time and again the Mizzou defenders made the plays when they needed to, preventing the Lions from breaking off big plays.
Thing Three: James Franklin Better Get Used to Running -- Fast
This offensive line is going to get James Franklin killed if the Tigers aren't careful. It isn't entirely the fault of the players who were out there on the field; Mizzou has already seen a ton of injury to their O-line in training camp. All the same, the coaching staff is going to have to figure out some way of getting their offensive front up to speed.
The line actually did a nice job run blocking, pushing the point of attack and opening seams for the Tiger running backs, but their performance against the pass rush left much to be desired. Far too many Louisiana jerseys around Franklin, far too many times when he had to escape from pressure with his legs. Running is, of course, going to be a part of the game for Franklin; his attack is when he's using his legs as much as his arm. But that's going north and south to gain yardage. Running side to side, just trying to survive the rush, isn't going to be nearly as effective. And against the kind of defenses the Tigers are going to see in the
SEC
, I frankly fear for Franklin's safety.
Thing Four: Corbin Berkstresser Looked Good
I tried to come up with another subtitle containing something about 'fast', but I just couldn't think of one.
This, to me, may have been the biggest thing about the game Saturday: the fact that after James Franklin was out of the game for the evening, his backup looked very, very good. Berkstresser was a big time recruit a couple years ago out of Lee's Summit, and he looked every bit the major prospect over the weekend. He made several outstanding throws, including a few I'm not sure Franklin could have made, and showed some plus mobility of his own. The poise was there, and the arm works. I was impressed.
You never want to see a backup quarterback play much. If you do, it generally means something has gone badly wrong somewhere along the line. But it is also one of the more comforting feelings one can have, knowing that if you
do
see the backup quarterback, things should still be alright. Corbin Berkstresser looked like he could lead the Tiger offense perfectly well if need be, and that's a tremendously positive development.
Overall, it was a good performance to open the season. Sure, the competition wasn't exactly of the powerhouse variety, but there were still plenty of positives to spot for the Tigers. Now this weekend we'll get to see how Mizzou looks against their new conference mates.