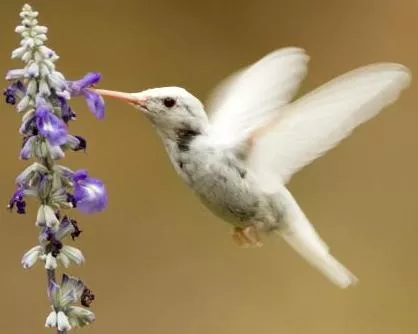 Missouri Department of Conservation
This albino ruby-throated hummingbird was spotted in Kansas City
A few weeks ago, a couple in
North Kansas City
saw this creature come to their hummingbird feeder. Here's how unusual that is:
Bill Hilton Jr.
of South Carolina, an educator who specializes in this species, has set up a
website
for people in Canada, the US, Mexico and Central America to learn about ruby-throated hummingbirds. He receives about 30 - 40 reports a year of people from all over who think they've spotted an albino. Only three or four actually are.
This is an "extremely rare" example of a true albino, he
told
the
Missouri Department of Conservation
.
And it's probably not going to make it, he says:
The white hummingbirds have poor survival rates because they stand out to predators, he said. The albino....was likely born this year in the Kansas City area. It will be lucky to survive migration when hummingbirds head to Central America and the Gulf Coast region for winter, Hilton said.

Then, just last Tuesday, another person in the town of
Cameron
(east of St. Joseph)
snapped
this picture: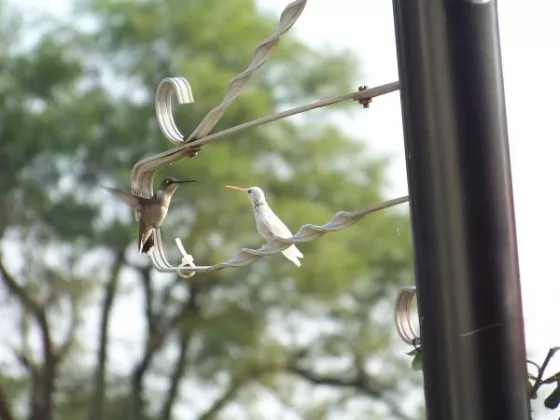 Missouri Department of Conservation
Another spotting of an albino ruby-throated hummingbird in northeast Missouri.
It had alighted in the same general vicinity, to be sure, but it's unclear whether it's the same bird.