Top 5 Anti-Akin T-Shirts (and Their Uses)
#
5. For those hoping to ruin/confuse a first date: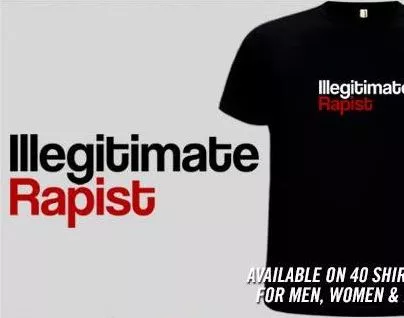 #
4. For those comfortable making the leap from "Hey, Todd Akin said something offensive!" to "Hey, Congressman Todd Akin rapes people!":
#3. For Sarah Palin and Ann Coulter (because they hate Todd Akin, and this shirt looks somewhat pink, and they're girls):
#2. For anyone hoping to get laid by a Democratic operative (if that ever happens):
#1. For those who are angry at Kristen Stewart*:
*That last one's not really about Todd Akin.
Support Local Journalism.
Join the Riverfront Times Press Club

Local journalism is information. Information is power. And we believe everyone deserves access to accurate independent coverage of their community and state. Our readers helped us continue this coverage in 2020, and we are so grateful for the support.

Help us keep this coverage going in 2021. Whether it's a one-time acknowledgement of this article or an ongoing membership pledge, your support goes to local-based reporting from our small but mighty team.

Join the Riverfront Times Club for as little as $5 a month.
Euclid Media Group, LLC
Read Our Sister Publications