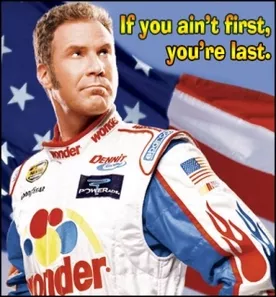 It took 19 innings, but the
Cardinals
managed to snatch defeat from the jaws of victory in the end. It was, in a very special way, the perfect version of a 2012 Cards game.
Coming into this latest series against the Pittsburgh Pirates -- aka the team the Cards are chasing in the standings -- the last thing the Redbirds could afford to do was somehow lose even more ground. They finished off their series with Arizona on a low note, losing to the Diamondbacks for the first time in 2012, and headed into a showdown with the Buccos one game down. Two of three for El Birdos and the whole thing would be tied, a clean slate with just over a month to go. And a sweep? Oh, such hopeful dreams! A two game lead on the Pirates was possible, if only the Cards could play some brilliant baseball.
Instead, they lost two of three, fell to two games back of Pittsburgh, and showcased exactly what the 2012 Cardinals are all about: missed opportunities and coming up small in the biggest situations.
There has been much wailing and gnashing of teeth over the state of the Cardinals' pitching this season, particularly of the bullpen variety, and with good reason. The Cards' relief corps has been nothing short of catastrophic much of the time, and the starters have been more than a little hit-and-miss themselves. However,
Barret Browning
's awful outing aside -- and let's face it; Browning probably doesn't belong in the big leagues anyway -- the pitching was absolutely magnificent yesterday. The blame for Sunday's heartbreak has to fall squarely on the shoulders of the Cardinal offense.
I
said yesterday morning
that it might have been the biggest game of the season, both because of the potential standings changes and the return of
Jaime Garcia
. Well, the standings are ugly today, but Jaime's first game back was, to put it lightly, a thing of beauty. Eight innings, ten strikeouts, zero walks. Just let that sink in for a moment. He gave up just five hits, and if not for his own inability to field a bunt and some really rotten luck on a couple weakly hit balls, Garcia never would have been in a position to get that no decision.
You know who else was pretty awesome?
Joe Kelly
. He apparently decided he didn't feel like being a reliever after all, and threw his usual 5+ innings. He did allow a run, (well, sort of:
Marc Rzepczynski
was already on the mound by the time the run crossed the plate; shocking that Scrabble couldn't get the job done), nearly ending up the losing pitcher, but making his first relief appearance in the big leagues Joe did absolutely nothing to make me think he can't be a remarkable reliever. In his first inning of work, he struck out
Pedro Alvarez
on a fastball that came in at 99 and may have caused at least one spontaneous erection in the St. Louis area. I'm not saying who, necessarily; just, you know, it
might
have happened.Speaking of Pedro Alvarez, is anybody else really, really tired of seeing that guy beat up on the Cardinals? His career OPS is .728, yet against the Cards this season he's Babe Effing Ruth, with an OPS of 1.068. And sure, smallish sample size warnings apply, but it isn't ten at-bats. That's over 52 plate appearances. It's ridiculous that the Cardinals can't come up with some way of getting this guy out.
But, in the end, the real goat in yesterday's game has to be the offense. Nineteen goddamned innings, and you score three runs. And
Jeff Karstens
started the game for the Pirates. Don't get me wrong; Jeff Karstens has managed to somehow, some way, turn himself into a serviceable starter for Pittsburgh the last couple years. (I call this the Suppan Effect, when some dude mid-career figures out how to junkball his way to adequacy in the most torturous way possible to watch.) But this offense, this vaunted, brilliant offense, should have been able to scratch across more than two runs against Jeff Karstens.
Matt Holliday
and
David Freese
combined to go 0-for-15, with one walk. That's a shitty week of at-bats, all crammed into one afternoon.
Rafael Furcal
managed just a 1-for-8.
Skip Schumaker
the Dreadful went 1-for-8 with 3 strikeouts, leaving 6 men on base all by himself.
Guess who
did
have a pretty nice day at the plate, though?
Allen Craig
. Yeah, the same Allen Craig who seems to have a pretty nice day at the plate almost every game. Just one problem. Craig went 2-for-4. Why is that a problem? Because in a nineteen inning game, when Jon Jay managed to get
nine
at-bats (and never walked even once, sigh...), Craig was out of the game after four lousy plate appearances, as
Mike Matheny
decided it was a good idea to take one of his best hitters out of a tied ballgame in favor of
Dan Descalso
as a pinch runner. I understand the thought process; Matheny wanted a guy who could run in the game to try and steal a run to win it in the ninth. But you're replacing
your best hitter.
Didn't it occur to Mike that he might -- just might -- need his best hitter still in the game, just in case the game didn't end right there? And what do you know? It didn't. And Daniel Descalso got four of Allen Craig's at-bats, failing to reach base in any of them.
It was everything the 2012 Cardinals have been. A lefty in the bullpen took the loss, the missed opportunities stacked up higher and higher the longer the day went on, and the manager did something stupid, choosing to play small instead of letting his players play. And in the end, the Cards lost more ground in this maddening, stupefying season. As microcosms go, you couldn't have done much better if you planned it ahead of time.
Ugh.