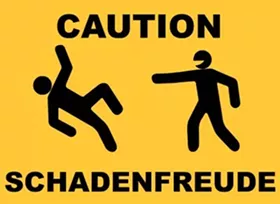 Melky Cabrera
, left fielder for the
San Francisco Giants
and the beneficiary of an until-recently inexplicable surge in power despite playing in a hitter's graveyard this season, has tested positive for PED use and been suspended for 50 games under baseball's drug policy.
Given there are but 44 games remaining on the Giants' schedule this season, Cabrera's suspension essentially means his 2012 campaign is over. However, playoff games do apparently count toward suspensions, meaning if San Fran manages to advance past the first round of the playoffs, there's at least a chance they could bring Melky back to play in the NLCS. Of course, throwing a player who hasn't been on the field in two months into the heat of an LCS game seems like kind of an iffy strategy, but hey, stranger things have happened.
I wrote one other time about Melky Cabrera
, back before the
All-Star Game,
when his selection over
Ryan Braun
as starting left fielder -- as well as the inexplicable presence of
Pablo Sandoval
on the roster -- was my beef of choice for a moment. Giants fans had some fun at my expense after both players absolutely killed it in the ASG, and I totally deserved it.
I wonder how Giants fans are feeling this morning?
The more pressing issue, that of what this does for the
Cardinals
' postseason chances, is a little easier to answer: it definitely helps. I hate to ever engage in too very much
schadenfreude,
for fear it will come back to bite me in the ass somehow (trust me, it almost always does), but I would be lying if I said I wasn't a little pleased to see this from the perspective of a fan wanting my team to make the playoffs.
The Giants and Dodgers are currently locked in a very tight race for the Western Division title; the Dodgers actually have a slim lead over San Francisco at the moment. Both teams are right around the second Wild Card spot, too, record-wise. Whichever of Los Angeles and San Fran didn't win the West was likely going to factor in to the Wild Card race.
Now, that may not be quite as true. The Dodgers have to be favored at this point to win, given that the Giants' best (or maybe second best), position player this season is now done for the year. Cabrera has been worth 4.6 WAR to date this season; prorate that and he would likely be worth about another 1.6 wins the rest of the way. Of course, that's strictly speaking in abstract value; the real-world number of games he could impact might be much higher.The bottom line is this: the Dodgers seem to be hitting their stride, while the Giants just lost one of their top players. I'm not ready to just hand the division to LA yet, but I have to think they're the definite favorites now.

That same logic applies to San Francisco's place in the Wild Card race; they aren't going to fall completely apart without Cabrera, by any means, but when you consider the Giant offense is already somewhat on the anemic side, subtracting another very productive hitter from the mix is no laughing matter.

I don't expect the Giants to win the NL West without Melky Cabrera. I thought they and the Dodgers were almost exactly evenly matched, but San Francisco just lost one of their best players. That's a tough loss to absorb. I also don't expect them to win a Wild Card spot. For me, there are two Wild Card slots to fill, and the Giants just aren't going to go on a run to consolidate their record without Cabrera on the field.

You hate to ever see a team -- and its fans -- lose a player like this. But I would be lying if I said this doesn't help my team, and I would also be lying if I said that doesn't make me just a little bit happy.