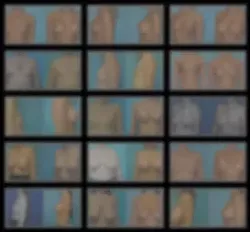 RFT related content:
We weren't going to say anything, but our Google Alerts just won't let it go. We keep getting bombarded by notifications about Monday's
front-page article
in the
Post-Dispatch
about Dr. Michele Koo, a Kirkwood plastic surgeon who's being sued for posting before-and-after photos of her patients' breasts on her website without their permission.
Regular readers of the
Riverfront Times
might be familiar with the story of Dr. Koo. We reported about the lawsuits filed against her in September 2011.
We're guessing the editors of the
Post-Dispatch
never saw those articles or resorted to their old trick of waiting a few months and then re-reporting the story as if it were breaking news.
Anyway, like we were saying earlier, we weren't going to mention anything about Monday's
Post-Dispatch
article, but good grief. It's since been picked up by
New York Daily News
,
Jezebel
and the UK's
Daily Mail
-- just to name a few publications.
To his credit, writer Robert Patrick does advance the story by revealing that Dr. Koo isn't the only plastic surgeon whose website has showcased unauthorized photos of patients. Still, we're not sure why the
Post-Dispatch
waited eleven months to make it a story -- though articles about boobs always tend to drive traffic.
Fact of the matter is we're just jealous our stories about Dr. Koo never got full, uh, exposure. Tough titties, we know.