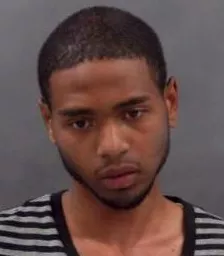 Tuesday night, as you may recall, was hot and muggy -- pretty much the same as every Tuesday night this summer. Perhaps it was the heat that drove Michael Littlejohn, 19, to go for a walk around the neighborhood with his AK-47. You know, give it a little air.
Littlejohn must run a little cold himself, however; when police encountered him on Lee Avenue near Fairground Park, Littlejohn was wearing gloves. And he had the rifle hidden under his shirt. Also, he took off running as soon as he spotted the police.
Littlejohn is currently in custody on charges of unlawful use of a weapon and resisting arrest.
I dunno, guys. Maybe he's just got Olympic fever and was doing some training for the biathlon. Sochi is just two years away.