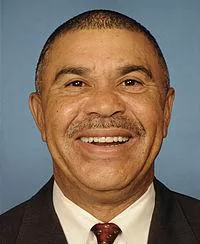 Yesterday's Missouri primary resulted in a few surprises. The biggest, perhaps, was Congressman
Lacy Clay's
stunning victory over Congressman
Russ Carnahan
for Missouri's First Congressional District that includes all of St. Louis and much of the county. Clay garnered 63.2 percent of the vote to Carnahan's 33.9 percent in the newly redrawn district that had the two Democratic incumbents battling for the same seat.
Related content:
Gubernatorial Candidate Dave Spence's Epic Fail
Peter Kinder Burned by Former Donors
Russ Carnahan to Lacy Clay: "[Screw] You!"
In the U.S. Senate race, Republican Congressman
Todd Akin
won 36 percent of the vote to win the Republican primary. Akin will face incumbent U.S. Senator
Claire McCaskill
in November. Akin's opponents, businessman
John Brunner
(who spent millions of his own money on the race) and
Sarah Steelman
captured 30 percent and 29.2 percent of the vote, respectively.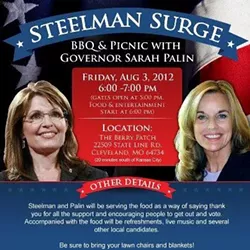 Palin's endorsement wasn't enough for Steelman.
Republican candidate for governor, Dave Spence won 60 percent of the vote in his party's primary. He'll face Democratic incumbent
Jay Nixon
in November. For lieutenant governor, the
scandal-plagued incumbent
,
Peter Kinder
, narrowly edged out challenger
Brad Lager
(44.2 percent to 41.6 percent) in the Republican primary. Kinder will face former Missouri State Auditor
Susan Montee
, winner of the Democratic primary, in November.
Democrat
Jason Kander
will face off against Republican
Shane Schoeller
for the Secretary of State office that incumbent
Robin Carnahan
is vacating later this year. And
Tea Party favorite Ed Martin
easily won the Republican primary for Attorney General with 71.6 percent of the vote. He'll meet Democratic incumbent
Chris Koster
in the general election.
As was predicted, the so-called "Right to Pray" initiative (a.k.a.
Amendment 2
) passed easily statewide with 82.8 percent of the vote.
In local elections, the St. Louis race for city treasurer also resulted in a bit of a surprise.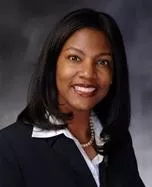 Tishaura. Get used to spelling that.
State Rep.
Tishaura Jones
won the Democratic primary with 34.92 percent of the vote, which all but guarantees her the job of treasurer in the Democrat-leaning city. Jones received little press in the run-up to the election but was able to best aldermen
Fred Wessels
(26.31 percent of the vote) and
Jeffrey Boyd
(25.5 percent ) and Democratic chairman
Brian Wahby
(13.27 percent).
Incumbent
James Murphy
squeaked out a victory against
Vernon Betts
for city sheriff, winning 46.19 percent of the vote in the Democratic primary to Betts' 43.83 percent.